, I will respond when I return Aug 24. If the request is for UR Stores, please contact Alison or Melanie at
ur.stores@uregina.ca
Joe
Ganoksin Orchid Jewelry Forum Community for Jewelers and Metalsmiths orchid@ganoksin.com 06/29/21 00:42 >>>
A brief summary since your last visit on November 2, 2020
June 23
###### Callum Bryn
CallumBryn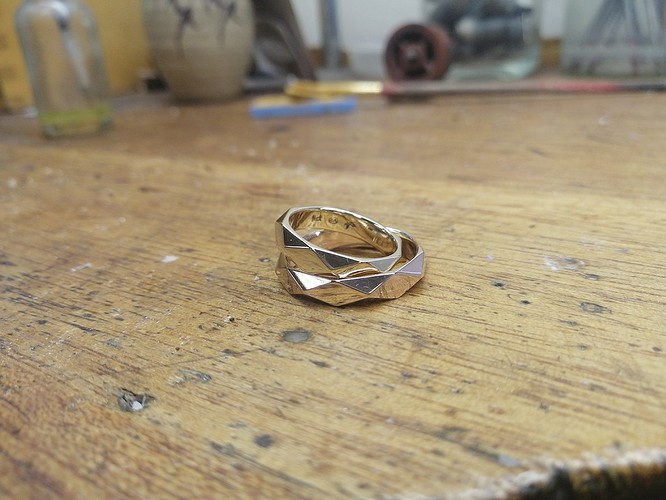 I'm a traditional goldsmith apprentice from South Africa. I started in April 2020. This will be a visual journal of sorts of the pieces I'm proud of or in most cases just the acceptable to decent work. And an introduction of myself into the community. Comment and criticism are welcome and appreciated! New perspectives are how you get better

7
5

Read More
June 24
###### Neil A
neil_a3
The second image (Fireworks brooch) is worth seeing.
jckonline.com

### Italy's Vendorafa Celebrates 70 Years With Series Inspired By Its Archives
Italian fine jewelry brand Vendorafa is celebrating its 70th anniversary this year with a new limited-edition collection, entitled Vendorafa70, that pays homage to the many decades the brand's been in business. Creative director Daniela Lombardi dove…

1
1
Read More
June 25
###### Philip F. Taccetta
Philthrelder1
Hi all! I've been in the trade for 47+ years. I've used a Smith's Little Torch oxy/acetylene for the last 30+ years. I follow several "aspiring" groups on Facebook and whenever the subject of torches comes up we get "oh, acetylene is so dirty"! "It leaves my metal dirty"! The one that I really have an issue with is "you can't solder platinum with oxy/acetylene"! I beg to differ. I'm not a "fine jewelry fabricator" although I have done some. I fabricated one of my buckles in platinum - almost 4ozs., as well as other pcs. Overall I'm very happy with with oxy/acetylene. I know other jewelers that are not only happy with how it performs daily as well as for platinum. It takes a little thought to realize that "cracking" the oxy when lighting eliminates the black "floaties" as does turning the gas off first.
I'm wondering how many jewelers out there are happy with oxy/acetylene and how many use it for fabricating platinum?

2
4

Read More
June 28
###### John K
JohnK29587
Hi ,
I'm wondering if you could compare the "pressing power" of a standard 5 inch bench vise to the pressing power of an arbor press: 1 ton, 2 ton etc. I've used the vise with steel dies to press patterns into 24 gauge sterling sheet but it's a slow process and requires an extension (2 foot length of pipe) to the handle.
Thanks

0
2
Read More
June 28
###### Sue H
sharpold
I'm a newbie and planning to roll some copper pieces in my new rolling mill, then use LOS, sand lightly and apply Protecta+clear. How should I finish the copper after annealing and pickling prior to rolling it in the mill?

2
6
Read More
June 23
###### John K
JohnK29587
Is anyone familiar with a casting house in Canada that casts argentium? Thanks!

0
1
Read More
June 29
###### PB
PAULAB39333
Hi all,
I'm moving to a larger city and want business insurance that covers equipment and product in case of accident or burglary. I am a renter, and in Oregon, and my studio will be in my basement (with landlords' blessing). Does anyone have any suggestions? My Google searches are coming up with insurance for handymen or restaurants, and I'm unsure if my renters insurance would cover jewelry equipment, materials, and finished product.

0
0
Read More
June 29
###### Terry Venables
LuckyStrike
Greetings from Vancouver Island!
I have made logo themed jewellery for many years and using a photo process have had Magnesium / Zinc metal plates made to start the process.

0
0
Read More