-Hi All,
I am a long term user but first time poster on this forum as I have
come across a commission that I would love some advice on!- My client
found this emerald and Diamond antique ring that she would like made
without the emeralds. I am going to use some graduated rounds pave
set in place of the calibrated emeralds but I am struggling with
making the form of the whole head / setting of this design. I have
done similar before but round instead of the 'Belle Epoque' style
shape, with the round one, I simply domed the top and bottom, cut out
the finger shape at the bottom, soldered together and set the stones
on the top. Obviously I cannot do the same here and I don't have a
Hydraulic press or Fly Press.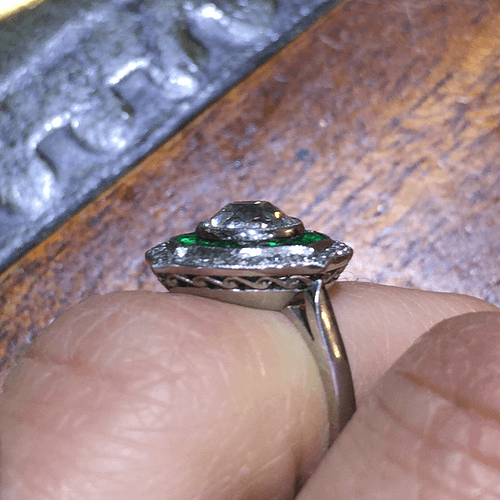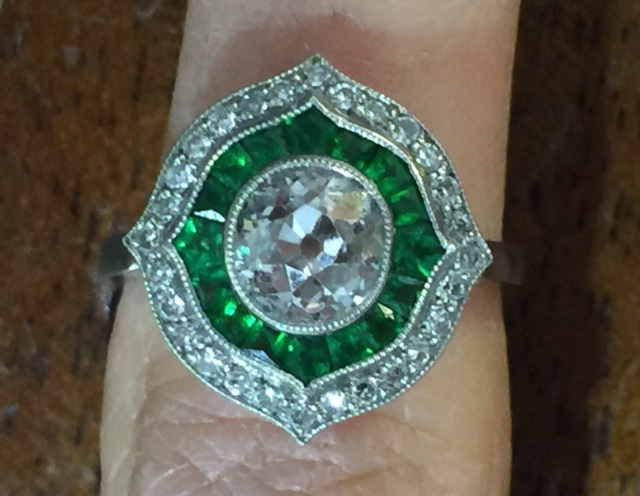 So my questions are…
Should I cut the first outer edge (with diamonds in the photos) out
of wax and carve the edge to slope up a bit (I don't think it is from
flat sheet?) and then do a smaller one to layer on top for the inner
pave (currently emeralds)?
Would you carve the bottom part including the cut out wave area from
wax and also cast that then join them together?
Any thoughts of opinions would be great!!
Many Thanks
Lindsay