I am the lady that helps young women (and now young men) in Mexico
learn jewelry production crafts and make a living in order to survive
here. We do some production work, we have been asked to do some
finials in brass. I have been watching watchmaker's lathes on Ebay.
But I truly know nothing about these. Of course any money spent is
also needed to be done well as we don't have too much. So these are
to be pendants, with an Arabic flair, and of course it will be a good
learning experience. Am I on the right track? I am watching this one.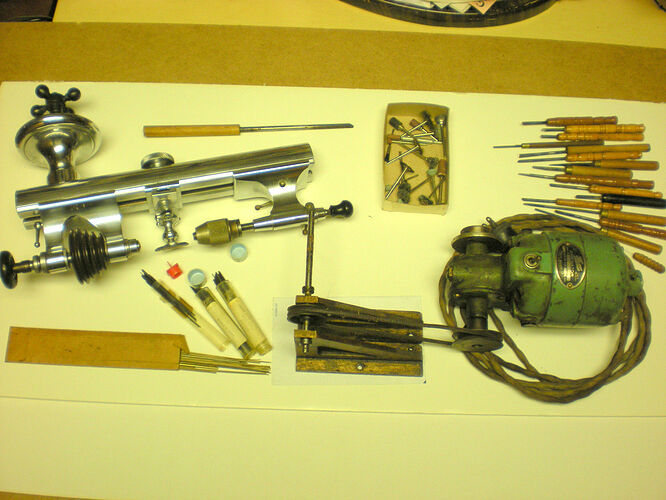 if someone here knows more than me, can you check out the listing and
let me know your thoughts. I am sure it will go up, but if this looks
to be a working unit, complete, then maybe this will do the job.
Thank you for any help!
Sincerely
Laura & the Girls