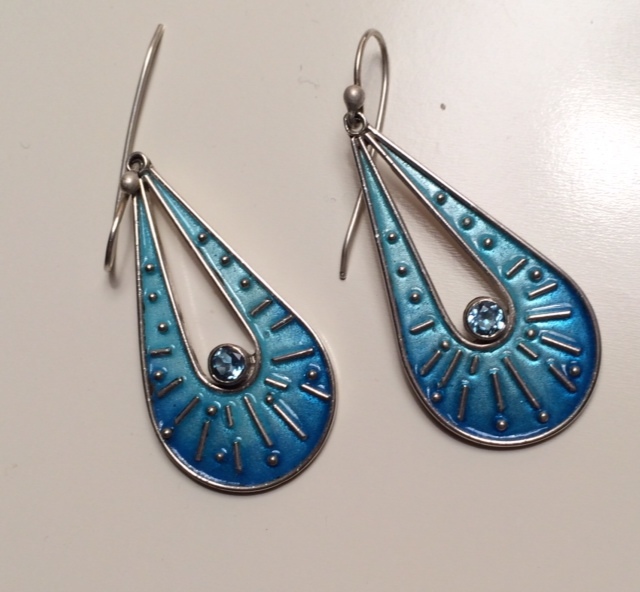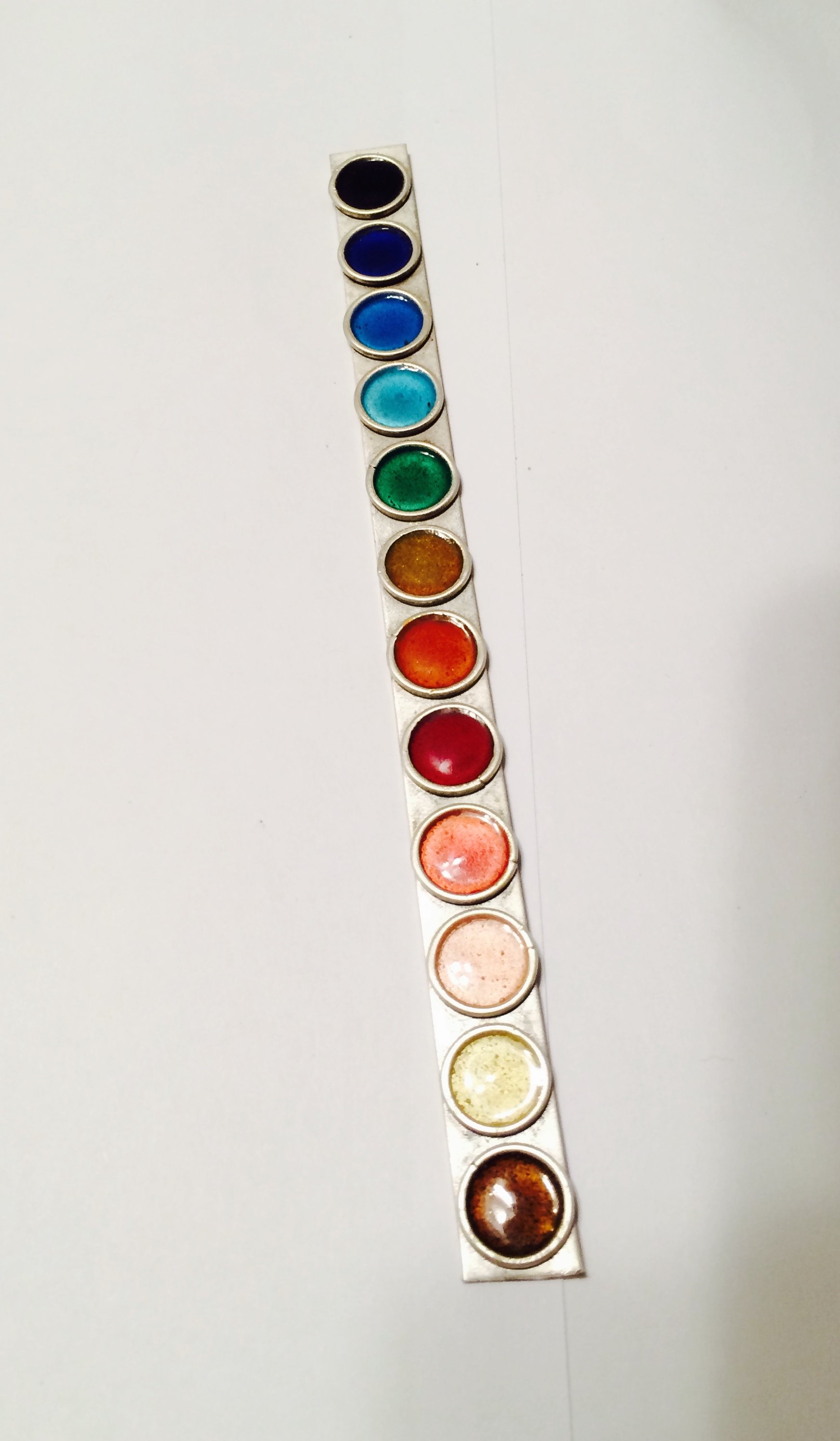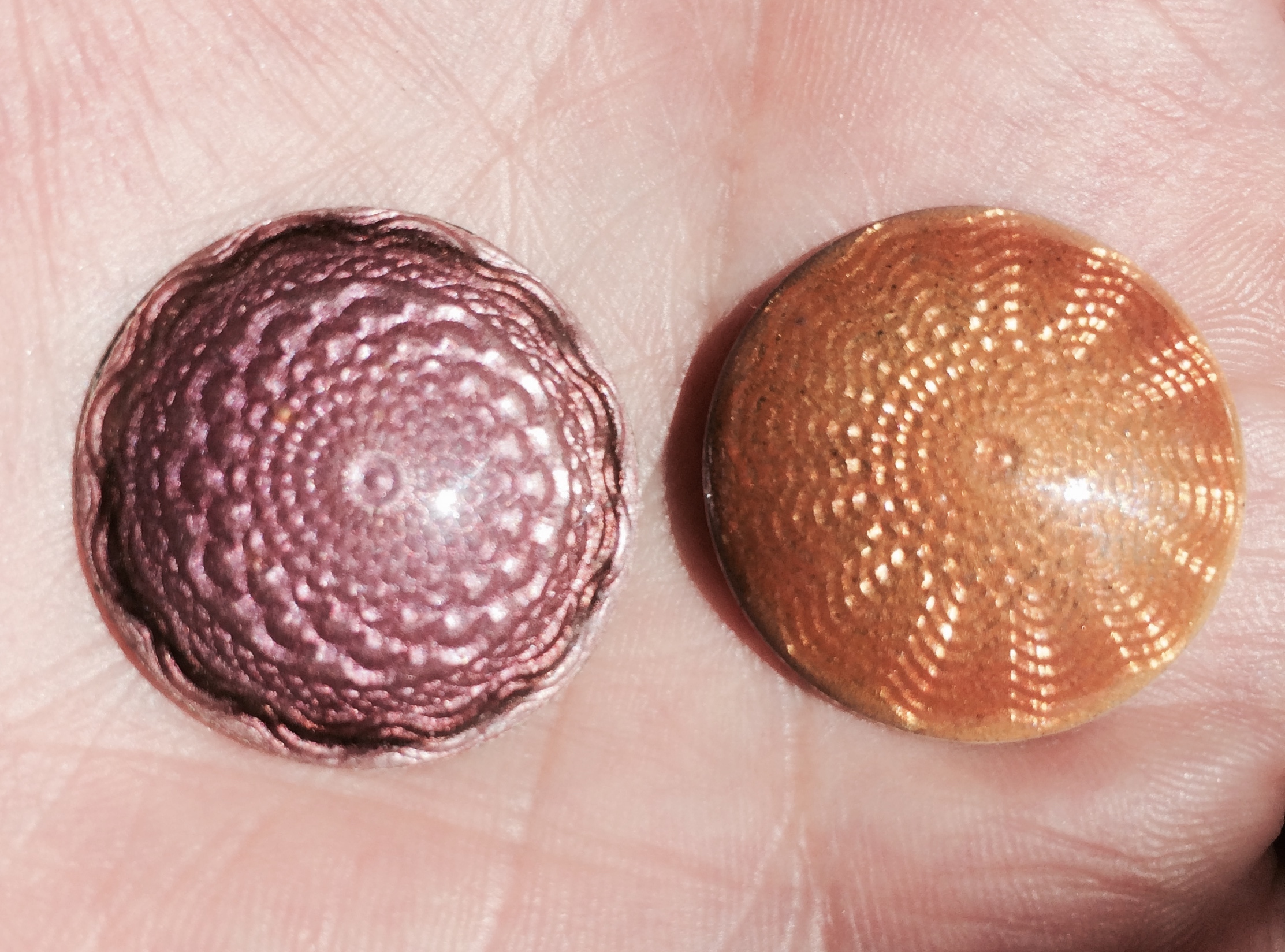 The first photo is of finished earrings done by torch firing.
Second photo is of color sample strip - All colors directly on the Argentium with no base of clear. The reds and pinks fire beautifully because the germanium oxide forms before the silver oxides that can cause color change that happens if you put them directly on fine silver.
Third photo … left piece is purples directly on Argentium. And I fired it 10 times just to see what would happen. No color change happened. The one on right is fine silver with same colors… I didn't know this would happen on the fine silver and that you must put a layer of clear first. I expected the fine silver one to look better!