Damn it! You are enabling my tool addiction. Must be strong! Must not buy! Must destroy my credit card!
XO-Jo
Do you see how much they are? I couldn't figure that out? I like that large pouring area! Looks like it would be easy to not miss.
Thanks for sharing!!
Jeff
Hi,
the wensite is not in english…can anyone here read it?
Lucy Walker unboxed them on her instagram…
i am gping to DM her…
or them!
here is their instagram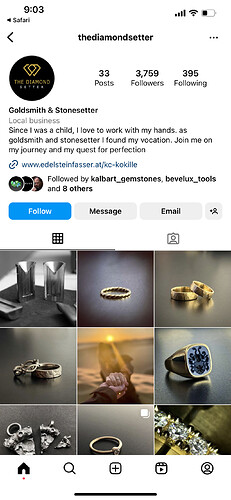 julie
It's in German, and I could not find a English version
I can read it but maybe not well enough to translate for others.
Hi
Here is his twitter account
and! his youtube account (i knew i recognized the name! i have watched all his videis, they are great!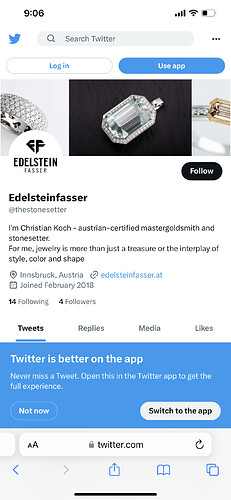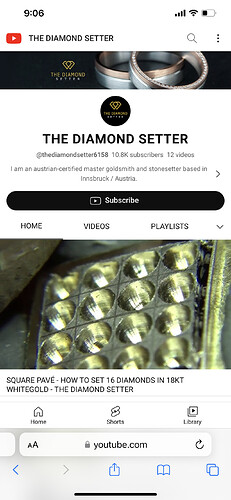 julie
Hi,
ok, i just saw his reply to a comment on instagram…they are 260 euros per set (approx $278 usd)
he said "260 Euro per set, just write me a PM"
julie
Hi,
i pour alot of ingots…that hole in the combo mold is so darn small!
(i can hear Rob thinking…"just sand cast it and use a wooden dowel"…I would, but it seems like alot of sand packing to do 15-20 rods…)
these new molds have such nice big sprue holes!!
julie
Gussen is casting, blech is sheet and draht is wire.
So sheet casting and wire casting.
I can't help but wonder now. I watched the video where he torch melts the metal and pours it. Now…is it safe to pour without first heating the moulds? Isn't there a risk of humidity?
Open the page in google Chrome. You will have the option, upper right corner, to have it translated. It worked well.
Neil A
Hi Neil!
Thank yiu!
you are so smart!
julie
Moral of his sheet-making video: hammer the hell out of it before rolling!!!

Oh its Christian! Hes amazing!