Hi guys,
I am a new member, but have been reading this forum for some time now. I was hoping to find answers to a few issues that I am experiencing that stop me from being able to make wearable jewellery.
I have only been to a number of silversmithing classes where I was briefly shown the basics of working with sterling silver. I am quite shy so working with strangers is not ideal. So, I didn't finish the class and started trying stuff out on my own at home. I have made a few pendants and a couple of rings. Generally, what I found the biggest challenge is closing the bezel tightly around the gemstone. I like chunky items, so I prefer if I could use 0.8mm for the bezel. However I found, that when I use 0.3mm the bezel is easy to close around the gemstone. At 0.8mm, absolutely impossible. These two photos illustrate what I am talking about. I tried all I could to close the bezel on the pendant, short of hammering it like a mad woman. It only went as far as the photo shows. With the ring, after trying everything, I did resolve to hammering it, although gently, and even though it looked like it was closing , the stone was still moving around, and eventually the stone broke. I used glue as I really love the damn thing and would wear it at home. Anyway, sorry for the long post, but this is something that is going to really stop me from producing the look and quality I would be proud of, so if anyone can point out what I am doing wrong, I would be really grateful.
I have heard that fine silver is softer, but also less durable, so I really want to resolve my issues with sterling silver. I've seen artists on IG who work exclusively with sterling silver and their bezel's are as tight around the gemstone as it can possibly get. I don't think it's a matter of physical strength as most of them are ladies.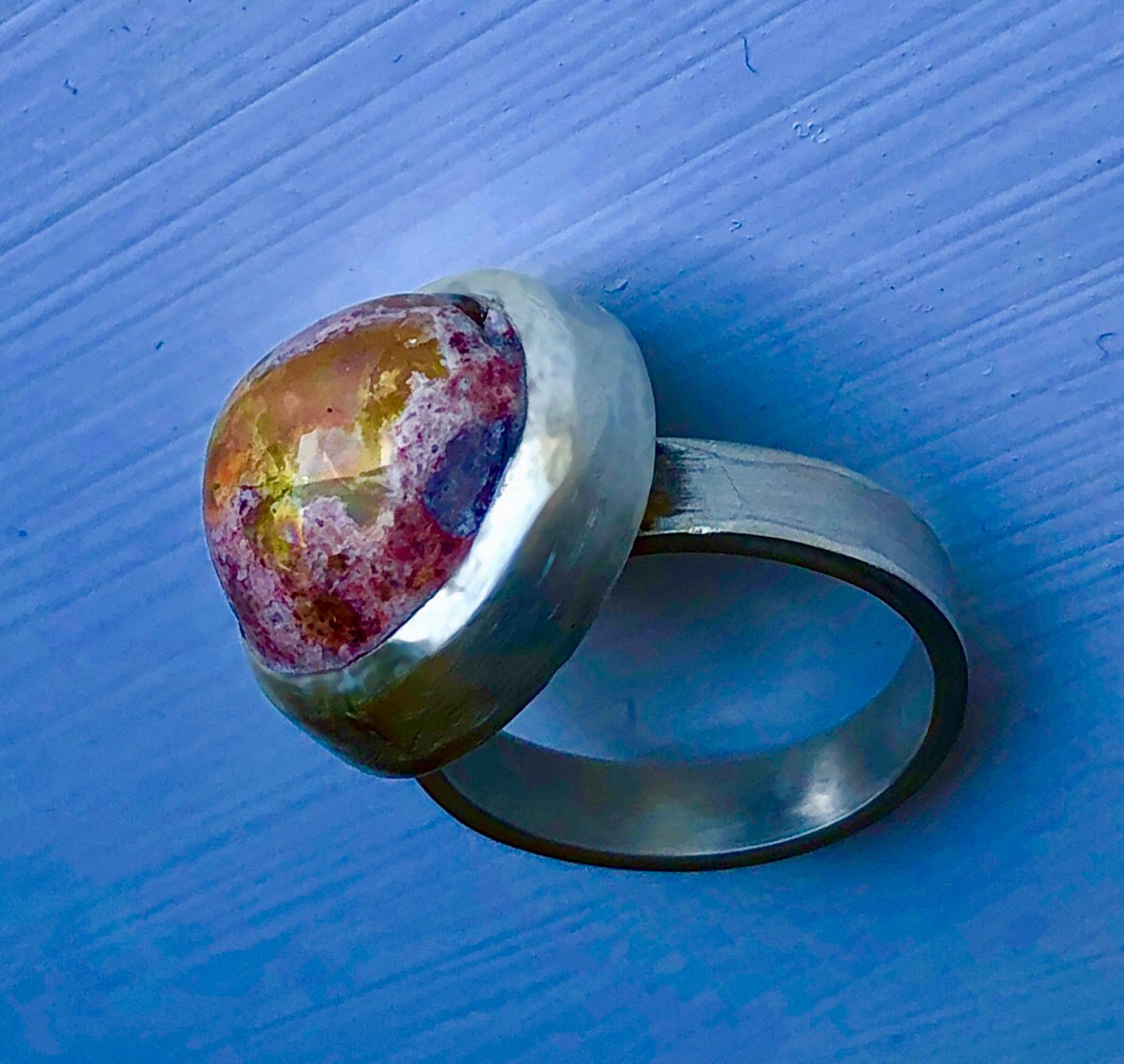 Thank you for reading this. I can't stop thinking about making jewellery so if you have any suggestions, it would really help me sleep :).
Mila