Would you ever take your jewelers on a "Road trip?"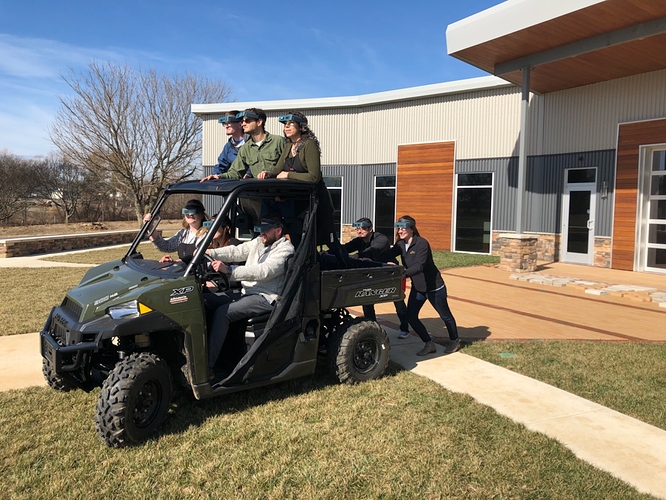 I did, many years ago.
As jewelers, wax carvers and polishers we become fixated on "we're the best" but are we?
I wanted to show our shop staff other stores products to see if they were:
Better than us
Different than us
Plain and blah
Our shop had 5 jewelers, a wax carver and one polisher. So I called 7 jewelry stores in a high end mall not too far from us, spoke to owners and managers and told them I wanted to show our staff "the other side of the fence" and might we visit and take a look in their cases? We were non competitive with them so I didn't see a problem. One hung up on me while others were enthusiastic yes!" and another was "OK".
First store sold only estate jewelry. We bought eye loupes with us to look at the back of pieces and setting. This was a great way to see lots of old craftsmanship, see where things were repaired before selling and how jewelers 75-100 years ago did their work. As a 14th generation jeweler I had some knowledge from my family tree.
We visited then Ross-Simons and they couldn't have been lovelier. They showed us they actually had two lines to sell, one for the mall customers and one for their catalogue. With our loupes we could see the difference in craftsmanship. Price is a factor.
The most surprising visit was at Tiffany & Co. I had called ahead but they would only show us silver, not a single gold or platinum piece!
In every store I wanted to show our staff other's craftsmanship, this requires magnification. When we pulled out our jeweler's loupes Tiffany loudly told us "no loupes!"
What were we looking for at these stores?
• Thickness of shanks
• How well stones are set, whether prongs, channel or bead.
• Fine workmanship has "azures" where the stones are set. Rather than leaving the hole for a
diamond round a jeweler took a saw and cut the hole to be square. Nice touch, adds more cost.
• Polishing underneath where most people don't look.
• Some designers will pierce out a fancy thin plate and install it under a large open area,
very classy.
• Another flush sets a 1 pt diamond inside the shank as their trademark right at the 6:00 mark.
Not on the list of things to learn was "how to treat people who come into your store.
David Geller, Director of Shop Education