Are there any suppliers in the U. S. that sell high quality findings
such as this leverback pictured?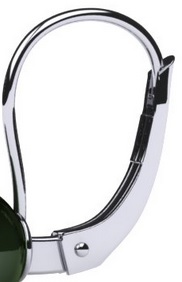 I don't yet have a business tax I. D. as I only sell like one or two
items to a single gallery a month so I believe I can't buy from
Hoover and Strong. I'm still more of a hobbyist but can't stand the
poor quality of findings when I do use them from the wholesellers I
have tried. The ones I have found so far are poorly cast and flimsy.
have bad springs that won't last, or get destroyed during
fabrication.
I do my best to make my own things like pearl cups with wire and
that seems to work much better since I can control the integrity of
the materials but I am not experienced enough to make leverbacks and
other clasps like that with my limited jewelry time.
Thank you, everyone
Rick