any ideas on what this is? I'll give you a few hints,
it's much older than you, trust me!..

no, it isn't an "ink-well".

it's from circa 1936 A.D. in London, UK.

it was used in the jewellery trade.

I can still use it today!
this is it's great-great-grand child.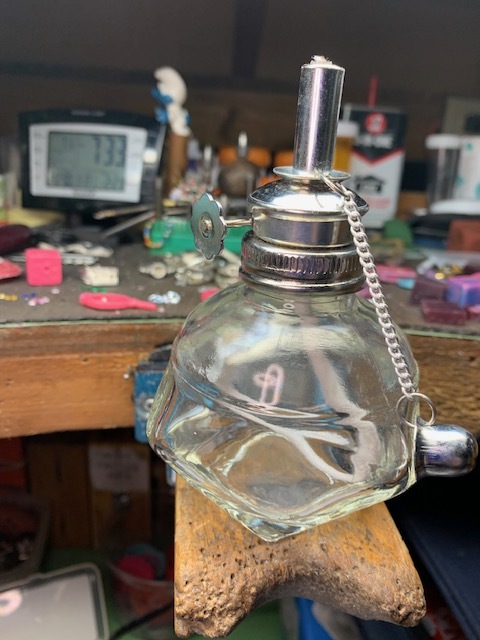 you were right it's an ultra, mini-alcohol lamp! in fact, it belonged to my Dear Father who owned a jewellery factory and was a Diamond Polisher in London,UK.
It has a low heat, he used it to heat the shellac to hold a diamond crystal ready for bruiting, or starting to prepare to form the first stages of diamond polishing a "girdle".
My Dad didn't want a high-heat, as the shellac could have got burned. As the shellac was only to be finger-warm, he could still finger-form the shellac around the diamond. If the shellac was HOT, he'd be totally unable to hold & work the syropy-mixture!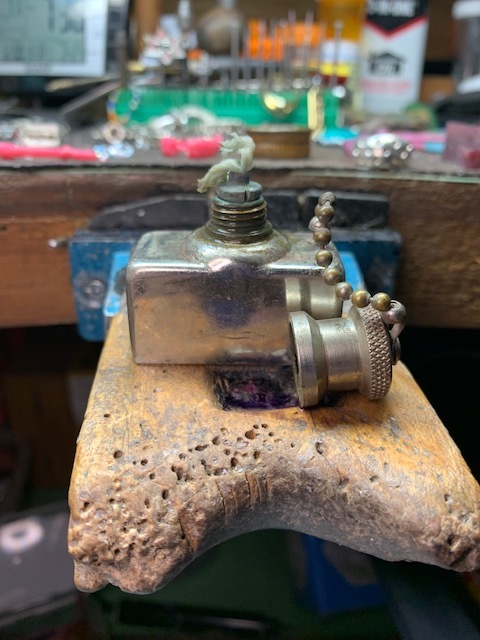 For obvious reasons: I was unable to hold the iPhone, his own shellac stick and above all watch out for the flame!
Yes, the shellac stick was his @ circa 1936!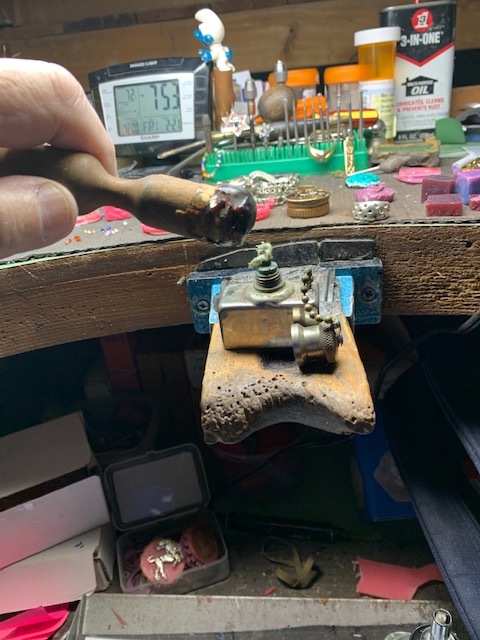 Hoping you appreciated this little English history lesson.
Gerry, on my iPhone