I'm interested in making a spiral book pendant with silver clay like these two examples: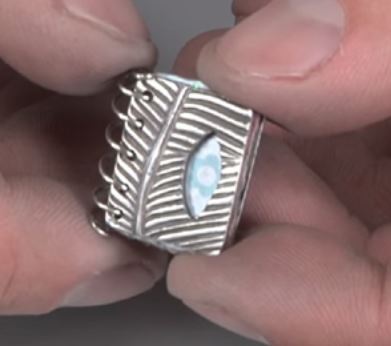 Spiral Book Pendant from Silver Metal Clay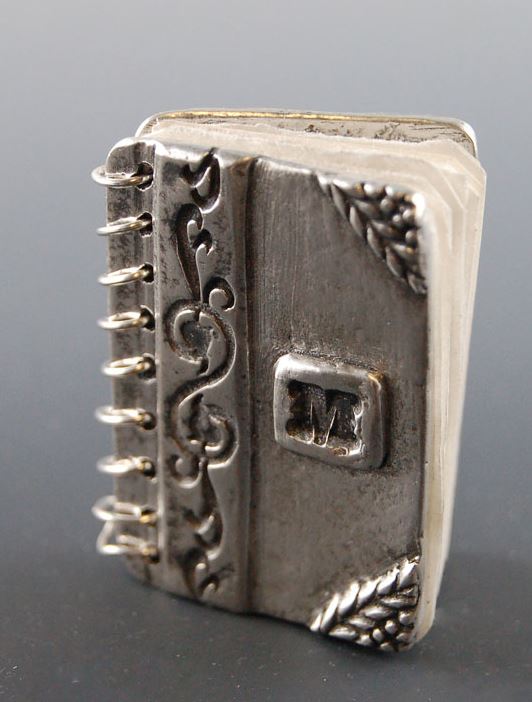 Another book pendant
The how-to video is no longer available so I need to reverse engineer this. I can see that it's literally like a book: Two silver clay book covers are created, drilled, and fired. Then some kind of paper is chosen and cut for the leaves. The leaves are glued together in a stack, neat or uneven to taste, then drilled and possibly sanded (if a neat even stack is desired). Then a 20GA or so silver wire is wound around a thin dowel to create a corkscrew shape and screwed into the book covers and leaves, bending the ends to lock in place just like a real spiral book.
The questions I have are, what kind of paper, paper like product, or paper treatment, can be used for this that would be durable enough? I'm guessing card stock or that thick craft paper could be used but seems like it could decay over time unless treated. I wonder if there is a durable synthetic, like vinyl wall paper, that looks like paper but be more durable.
Also, how would you attach the silver clay book covers to the paper stack to keep the book from opening? What adhesive would work best for that to glue silver to paper?
I appreciate any ideas!