Hello Orchid. We'd like to thank G-TEC for helping keep the lights on or shall we say helping keep the flame burning at Ganoksin ;-). Long-time Ganoksin member @EHOWARD (Ed Howard) from G-TEC has given us a handy description below of what G-TEC torch boosters do. Feel free to ask @EHOWARD any questions you may have.
---
Natural gas is an excellent fuel for jewelry manufacturing but in most places is only available at very low pressure. Jewelers using acetylene or propane set torch gas pressure at 5 psi but city natural gas is often available at only ¼ psi. G-TEC Torch Boosters raise city gas pressure to 5 psi for bench torches and 10+ psi for casting torches so jewelers get all the performance their torches are designed to deliver.
Natural gas is cleaner than acetylene and propane, for equal BTUs it costs 50% less and with a Torch Booster G-TEC owners never run out of gas because they are connected right to the city gas supply.
Torch Boosters improve workplace safety by eliminating acetylene and propane cylinders. And, Torch Boosters raise pressure enough to let OSHA mandated flashback arrestors work properly and still get a good flame at the torch. They are compact, quiet and normally installed next to the bench without special site preparation requirements.
There are six Torch Booster models with capacities ranging from a single bench torch to 75 bench torches. They are Certified for performance, reliability and safety by CSA International, Approved by the New York City Fire Department and Department of Buildings and permitted in the Los Angeles Jewelry District. Torch Boosters are permitted in home studios.
G-TEC Torch Boosters are used by leading jewelry manufacturers and retailers including Tiffany & Company, Jared-The Galleria of Jewelry, Harry Winston, David Yurman, David Webb, Judith Ripka, Riva Precision Manufacturing, VanCleef & Arpels and many others as well as leading educators including Rhode Island School of Design, Fashion Institute of Technology, North Bennett Street School, George Brown College and Texas Institute of Jewelry Technology.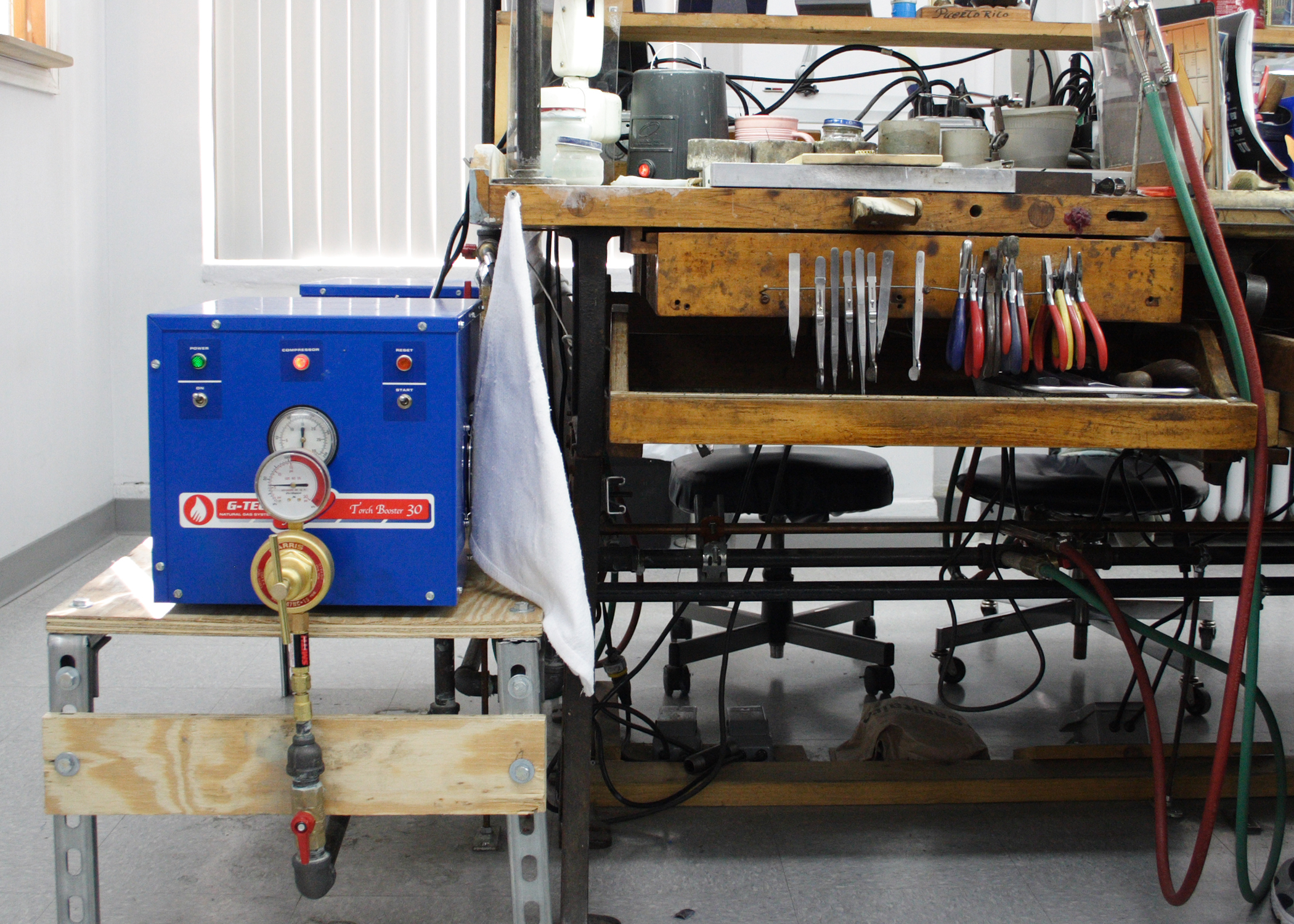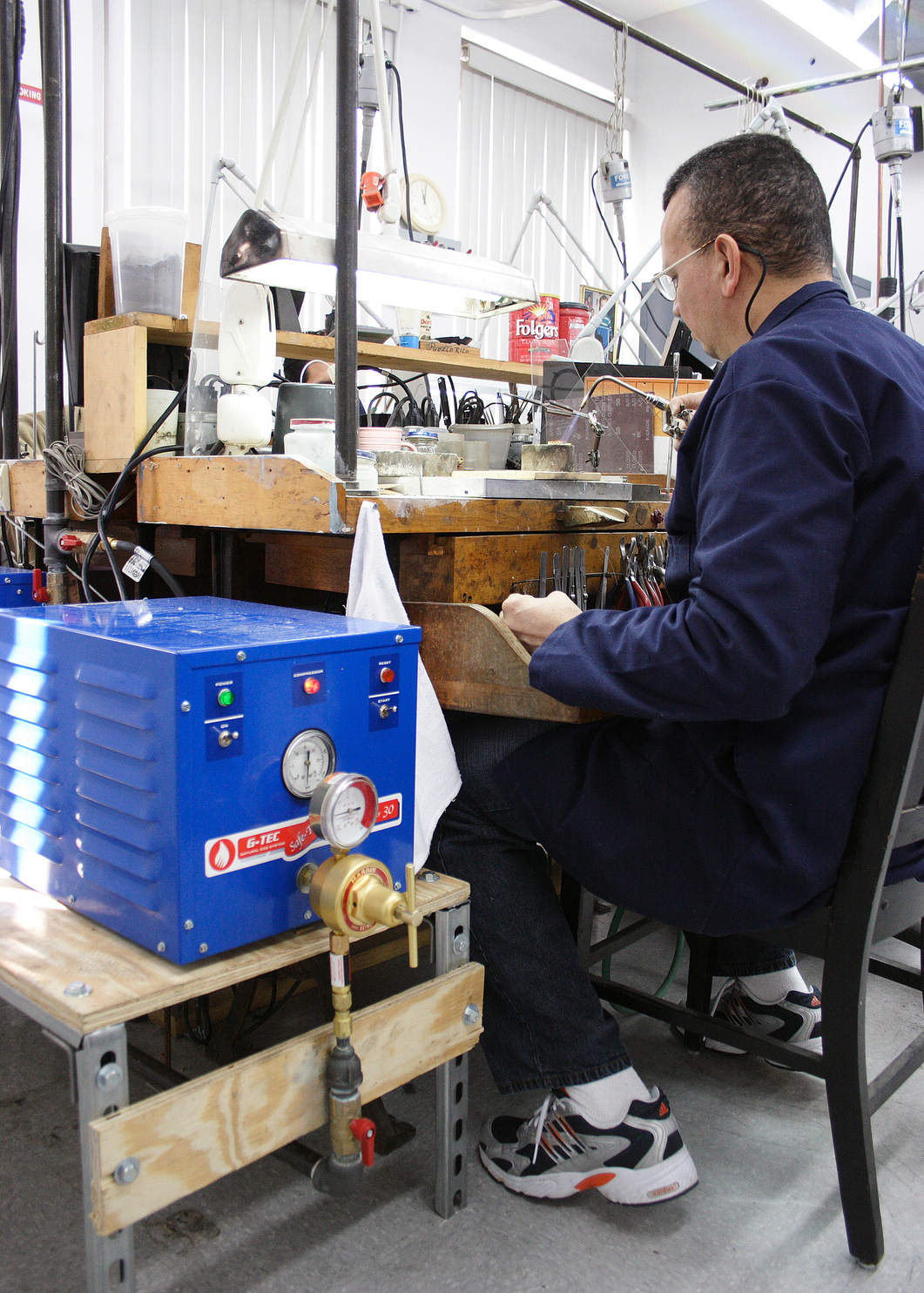 All G-TEC Torch Boosters have the same features and method of operation; the TB-125 Torch Booster demonstrated in this video is a mid-size system suitable for up to 25 bench torches.