Hi,
I have some small, fine parts that need to be cast in Yellow Brass and have been using Rio Grande Yellow Brass casting chunks in a JR-2 vacuum casting machine.
Everytime I do a pour, about a dozen or so attempts, I get the same issue, the metal seems to "spit" out of the mold, only filling half the mold with the rest spilling outside the flask.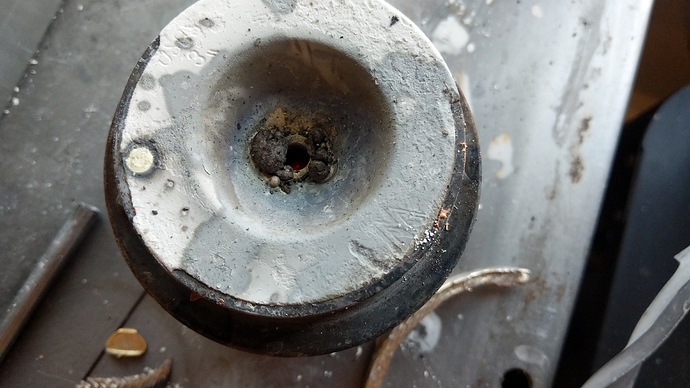 I cast a lot of white bronze and never have this issue, but the yellow brass does it everytime.
I am casting at 1950F in a 950F flask that has had a long burnout with steam dewaxing. Using nitrogen at full pressure during the cast with a good solid vacuum on the perforated flask.
Has anyone had experience casting Yellow Brass and seen these issues? It's driving me nuts!