Hi everyone,
I've been making jewelry as a hobby in my garage for 6 or 8 years and want to get rid of the small and very limiting centrifugal casting machine and build a vacuum casting machine (a recessed table version that can use the bought perforated flasks).
Is there a guide or DIY build I can follow along that anyone knows of? Whether in a book or online? I'm pretty handy, I built a motorcycle from the frame up when I was young and do a lot of soldering on plumbing for repairs so I can do fine for the vacuum release lines/valves. But I think it would save me time if I can use someone elses example.
I guess since I plan to purchase a perforated flask, I start with the size of that flask to make the recessed box and work from there.
I want to use the recessed version to both get the bubbles out of investment and then use it for casting.
This is the simplest I found so far. But think I should maybe build a bigger box for the vacuum machine to inside of. And I would hard solder the bottom to make it airtight at the bottom.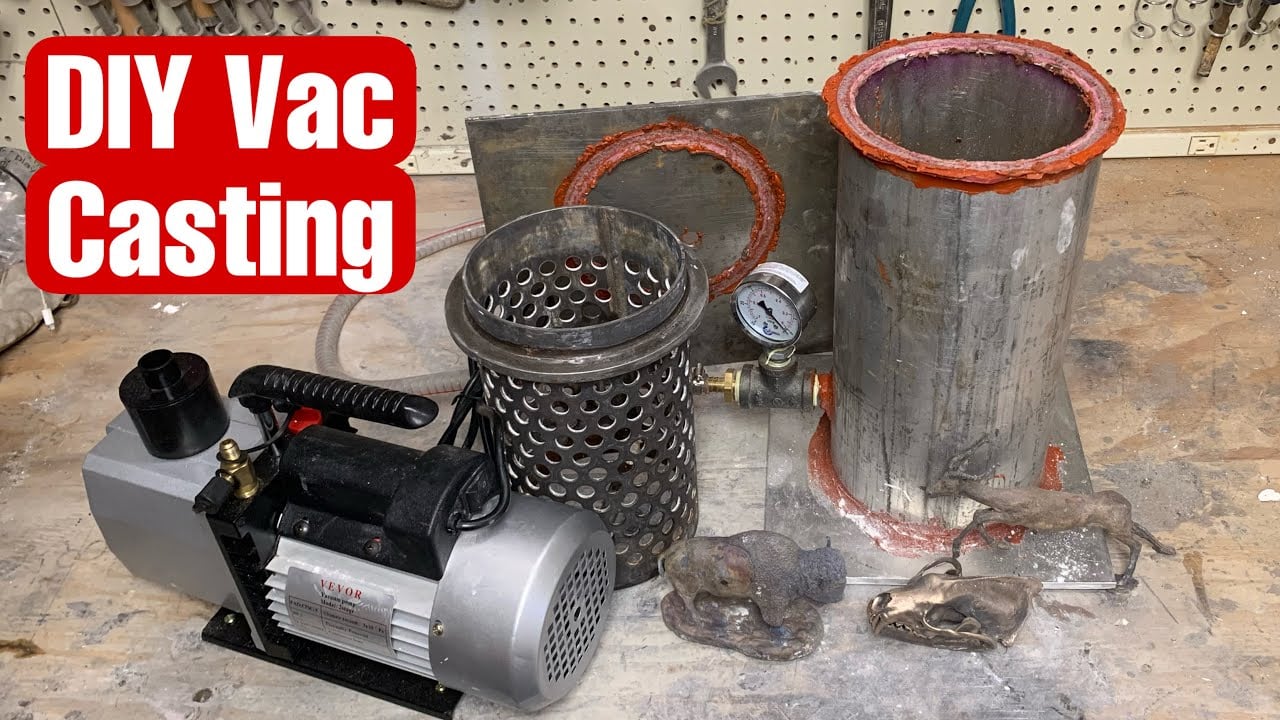 thank you!