Hi folks. Time and time again I hear folks say no epoxy/glue should
be used in jewelry, especially fine jewelry. However, I noticed a lot
of pieces appear to have no way for the stones to stay in except by
epoxy like, for example, the lapis in this 18kt gold ring by []: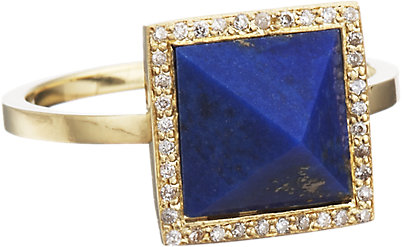 I know flat stones that are called "inlay" use epoxy, but there are
many pieces, like the one pictured, where it appears epoxy is used
and this is ok because maybe it looks better.
What is your thinking on this?
Thank you,
Ginger