Hello all,
What types of settings do you use for small oval stones, say 7x5 & under.?
What type of jewelry?
For small stones, I'd go with basket or bezel findings from Stuller or other sources. I find that it is too much time to build one from scratch for something so small.
I build my own so…my bezel skills good, learning wire basket skills.
I got the stones from a jeweler I know for fairly inexpensive reclaimed from other pieces id prefer em all to be larger but thats not the case. Id like to make pendants, broochs. cant see just discarding them.
hi there,
it might be helpful to develop an idea of what you want the item to look like, to feel like, and then work the stone(s) into the design concept…doing this first might inform the type of stone setting technique you would incorporate to distinguish the design…
julie
Hi Julie,
I guess I go about it backwards. I try to make sure I can execute the setting and then see where it could fit.

hi hi hi
it sounds like you have bezel skills and are learning wire baskets
check out peter keeps free and pay tutorials on jewelrytrainingsolutions for stone setting ideas
on simple basket settings for pendants and rings
https://www.jewellerytrainingsolutions.com.au/
or!, making a brooch with wire baskets could be a beautiful challenge project.
julie
Yep, today I took a piece of sterling tube & ran an oval punch down on it ,the shape is just about perfect. I'm thinking.032 " wire for prongs/ claws.
I have seen some of Keeps video's. Signed up for more.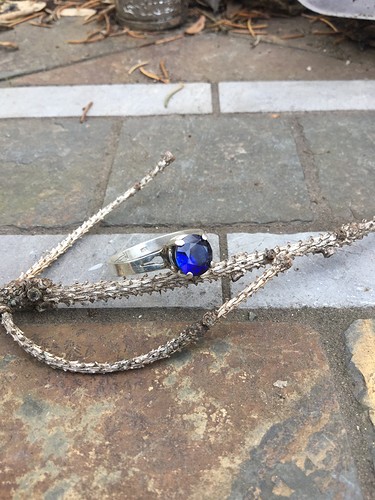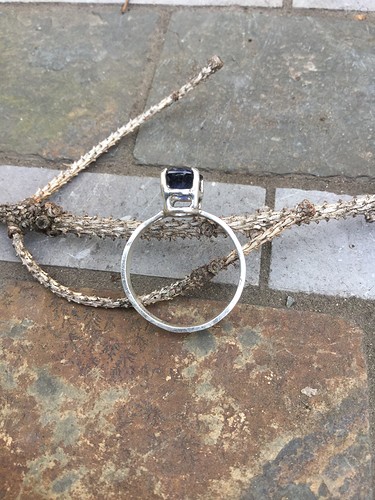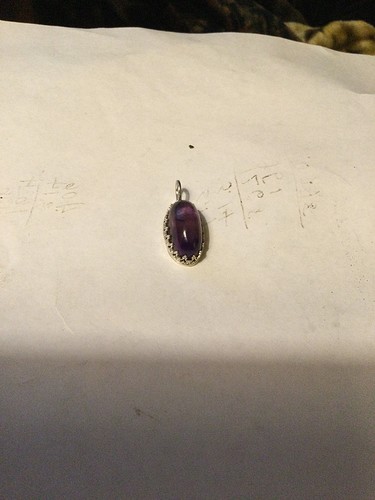 hi
is your hallmark stamp a hammer?
cool!
julie
Yes, my chasing hammer for engraving hammer & chisel. Has my initials too. My best friend told me to mark my work and charge more for it.