Hi, all!
I just wanted to show you what I was doing. I settled on a project
which combined fine silver ring fusing with copper link soldering.
Since the solder used is medium solder, that provides a steep
temperature differential so that while soldering there is no
possibility of melting the silver during a soldering operation.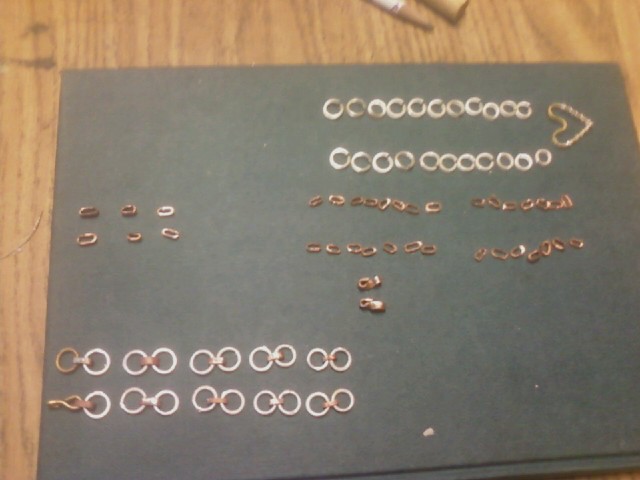 I chose this so I could develop confidence in soldering while still
also using what I know.
Note catch and jump ring for catch are made from bronze.
The centerpiece is also brass, with narrow fine silver wire soldered
to it.
I KNOW it is going to need filing and polishing, but we will get
there.
Andrew Jonathan Fine