How to transfer hydraulic oil into Kevin Potter's electric hydraulic
press.
I just got my Press set up for the first time and went to buy the
hydraulic oil from my local auto supply. It came in one quart
containers or a 5 gallon drum. Envisioning oil all over my studio
floor, I asked the guy in the store to find me a funnel and some way
to easily transfer the oil from the drum into the pump. We searched
all over the store and he, eventually, found me this simple,
practical transfer pump for $15.00. Sold! It worked like a charm and
I had only one drip where I needed to tighten one fitting. Hope this
helpsanyone else who doesn't want to try to move around a heavy
drum, spilling oil as you go!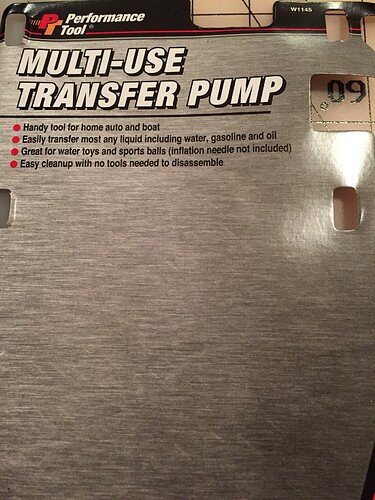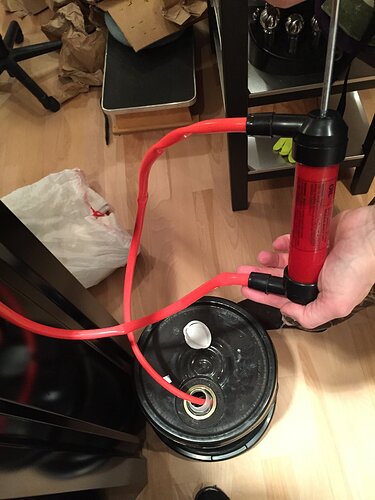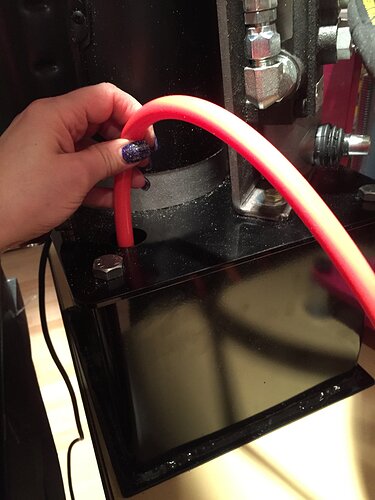 [Edit]
Sharing files and pictures with Orchid is easy - Simply attach them
to your Orchid post.
[/Edit]