I took the liberty of posting a photo of some temporarily strung
beads and a perfume bottle I made that were treated with common baking
soda before annealing. The large beads and bottle were rolled while
hot in a bowl of baking soda for varying amounts of time.
This process should not be done except by someone with lampworking
experiance. But IMHO it may be a lot safer than using hydrofloric
acid to surface etch the glass, as hydrofloric acid literally eats
anything it gets close to including people.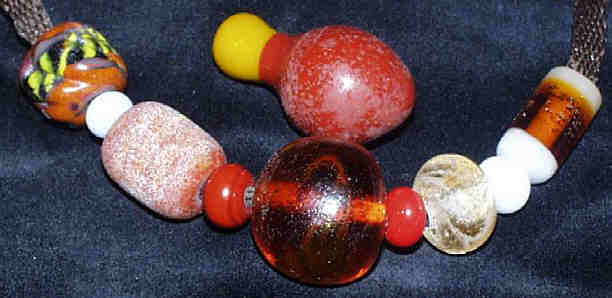 Geo.