This a student finishing a bezel set crystal ball in a ring. The way
the flash caught the ball is fascinating. He is using a barrette file
to even up the bezel prior to polishing. This is the first stone he
set. It is far from perfect, but for a first set it is quite
passable.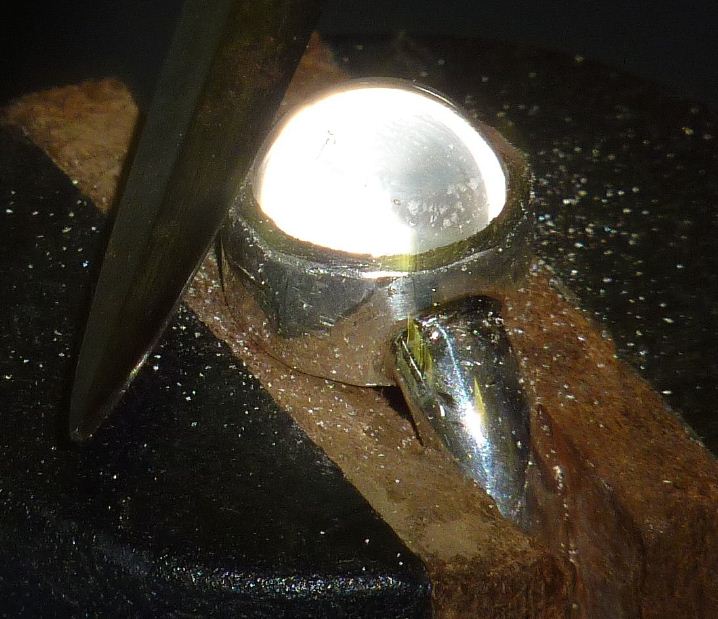 His girlfriend loved it.
Richard