After working with Argentium for a long time I wanted to melt sterling into ingots. However after trying many things and retrying with fresh sterling nothing works.
How I do it:
reversible Durston mould
oxy propane
oil the mould and heat it up until it smokes
preheat the crucible
heat up the sterling silver and use the borax cone to flux it (I used borax salt as well in other tries)
when it is molten and water like I pour it through flame
separate the mould faces (it smokes) and I quench the ingot
The result…as in the attached picture (in other tries smaller and multiple bubbles present)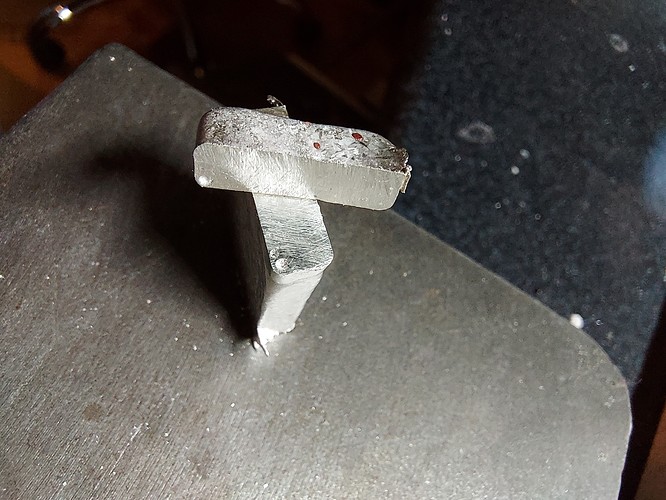 What am I doing wrong and what to change in this process?