Made this for my partner in a silversmith Christmas Exchange that I participated in last year.
Due to a LOT of challenges, my gift was not completed until the end of January.
It has a lot of firsts for me, and I made a thousand mistakes, and it has what I consider to be serious flaws - but I learned a LOT and so I'm proud of what it represents even if I deem the execution to have fallen somewhat short.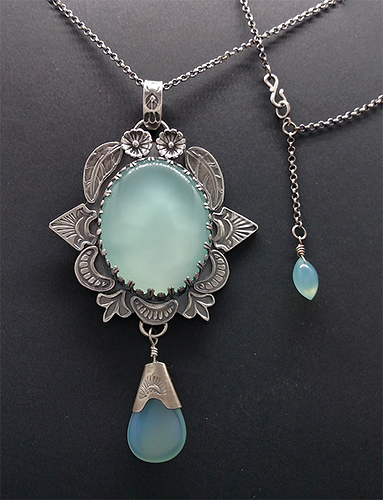 I know it's not even a fraction as good as what you guys can do, but i'm just pleased that I didn't screw it up more than I did! LOL!