With the beginning of our family vacation end of next week, I thought I'd put my writing on hold for a few weeks. I'm now getting some casting prepared to demonstrate how (almost) easy "Star-Setting" can be, I have a few new photographs to show you now.
As I just finished this little 'teaser' only an hour ago. You will get to see how easy it is to create this little "Engraving & Setting" project is. I feel that "This project is worthy of an 8, on the Difficulty Scale of 10".
This project only uses 3 gravers:Onglette #0, Onglette #3 (Bead-Raiser) & (modified) Flat Graver #40!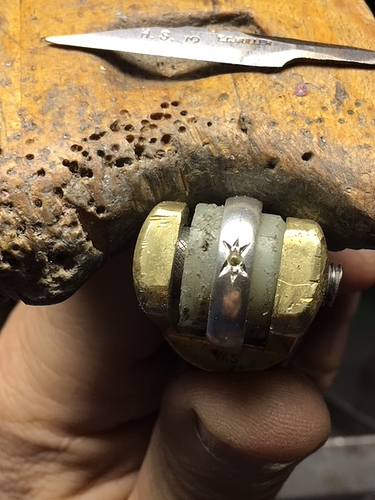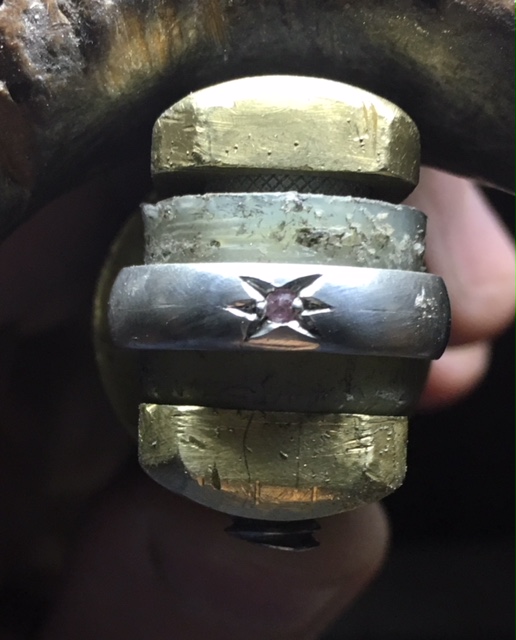 BTW, The stone size is 1.71mm's
The Demo-ring I'm going to select will use a 2.50mm of a coloured, semi-precious stone. I prefer to use a coloured stone for easier viewing & picture taking.
This will not be the usual 'cut & set' project. Loads of preliminary thinking and measuring on how long each line must be, prior to the final cutting.