I'm obsessed with making cufflinks - FYI I searched through the entire forum to find an answer to my specific question to no avail. The closest was this thread: Spring Metal but still can't find the answer.
I joined this website today, paid my dues, because this question has been killing me lol. Ok, so I make all my cufflinks by hand, every single part is my own. I use a lever toggle such as the one in the picture below: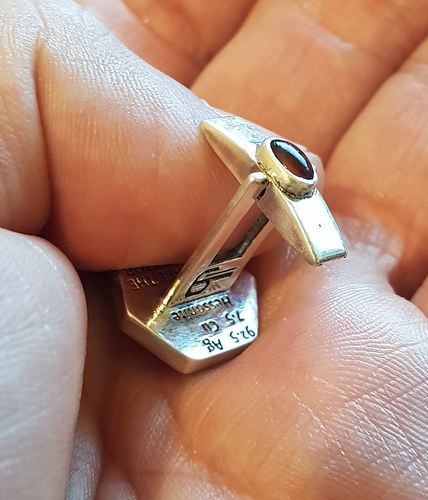 Only one problem: I have no idea where to buy the springs inside from - I actually mass buy generic sterling cufflinks from china, open them up, take the springs, and melt and recycle the silver. I know it's silly - but I'm self taught everything, and I live in a country with very minimal support from companies and community. This also stops me from making whale tail type toggles.
I wish someone can provide me a link to a place to actually buy the springs - not advice on where I can find them. Please if you know an actual source, listed on the web, where I can buy the spring directly and to my specification of width, I will be forever in your debt. For a year now I have been doing what I said above, and I really am getting anxious about it.
Thanks in advance!