Hi all,
Just wondering if anyone here might be able to point me towards a
source for sterling silver bezels that look like the one you see in
this pic (minus the set "artwork"):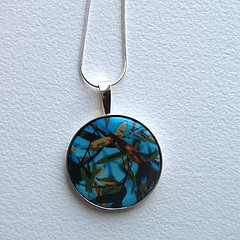 I'm not too fussy about the size, though somewhere around an inch in
diameter would probaby be ideal! Would also be interested in
something the same size, but square.
I have been told by a few suppliers that these would need to be
custom made, as there as little demand for a bezel this big, but I am
sure that someone out there must be manufacturing them already.
Thanks for your help,
Melissa