Hi Orchid Members,
First off, a belated thanks for all the concerning
nitric acid depletion gilding. After reading all the suggestions, I
decided that my ventilation system would need to be vastly updated
before I experimented with any of your suggestions!
I am looking for a source for woven 22K gold chain by the inch or
centimeter. All I have found are finished chains but I want to buy
various lengths and to fabricate my own clasps. I purchased the 1.5
mm wide chain pictured in Jaipur, India years ago, and it did come
finished. I am looking for a variety of widths. Any suggestions would
be most appreciated!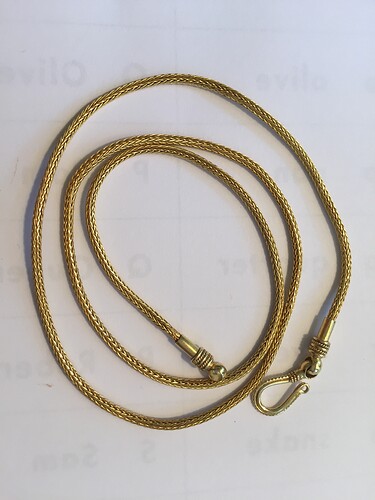 All the best,
Maggie Glezer