Hello
I have been using an unknown brand of mini flap wheel in my pendant
motor. My usual supplier is out of stock with no immediate sign of
being able to reorder.
I am very keen to purchase more & don't mind buying online from
anywhere in the world if anyone recognises the maker of the flap
wheel in attached image file. I have already done a fairly thorough
internet search but there must be someone out there selling these.
Any help much appreciated.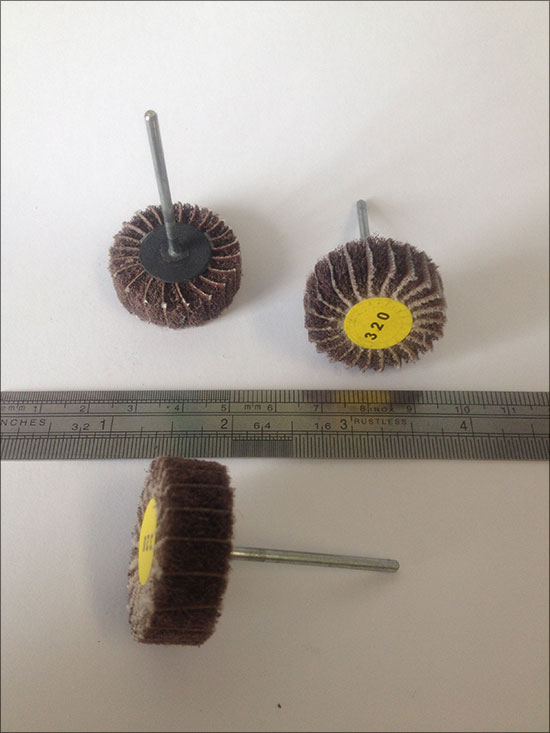 Thanks
Phil W