Hey Guys!
Ive been experimenting with these signets… I have put transparent lead-free glass enamel at top… Grinded down, fired to gloss and polished…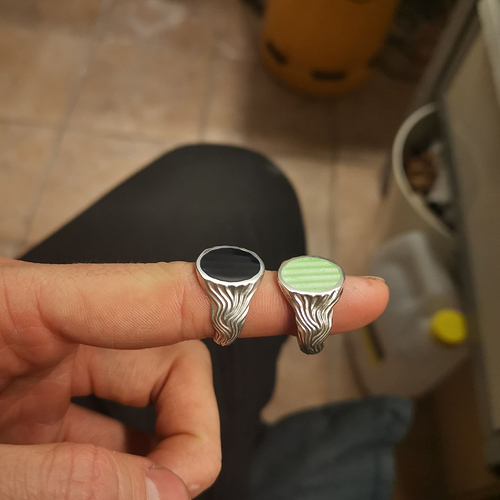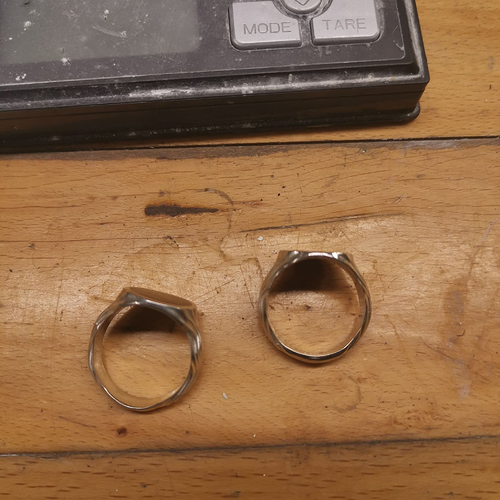 I like the vibe i get from the signets… However… is this durable?
I made 3 rings total… 2 blue & 1 the pale lime green…
Seems like 2/3 rings hold up well, however the last one keeps crackin on me… Can refire and it does not show… However couple hours later the crack can return again in one of the lower layers.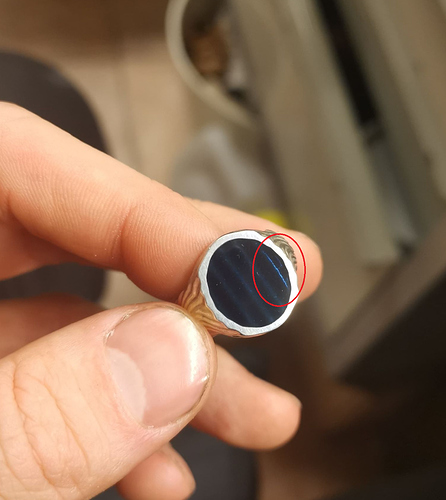 Soo if i get problems in the making, is it even duable to everyday wear, and is there a solution to my probem? I do see a lot if enamel jewelry out there!
I do let them cool on top of my kiln, and i also try to make many thin layers.
Best regards William