I think that I have figured out how to transfer pics using ftp
program! In any event, I have a large, faceted citrine that I am
trying to set into a ring.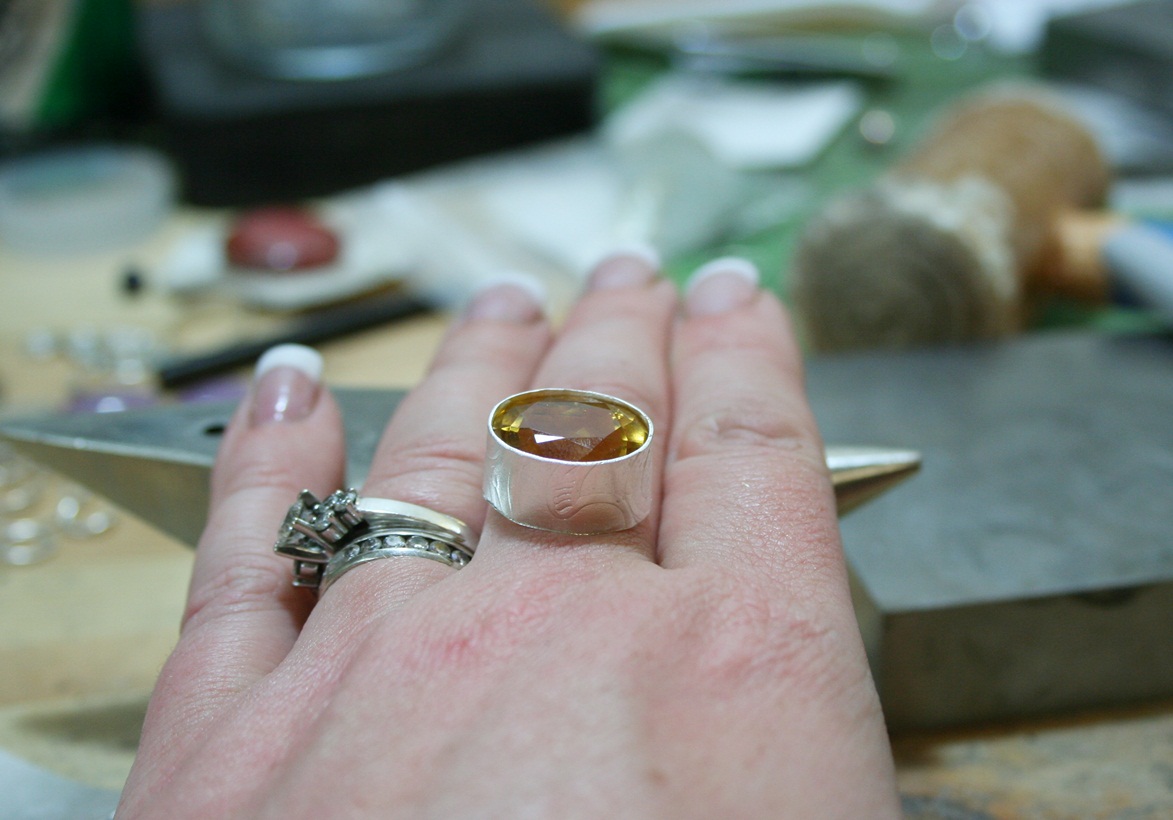 This is my first time trying to set a faceted stone in a non-premade
bezel. My problem is that the stone, in its bezel alone, looks like
it is being throttled by the bezel. I have soldered a wire on the
inside of the patterned sheet (bezel needs to be filed down ) and I
initially thought about trying to solder the mammoth bezel onto a
wide, patterned band (a wrap style). I tried splitting some sheet to
insert the bezel in the middle, but couldn't quite figure out a way
toopen the band sufficient (made a mess). As far as I can figure,
this stone is going to sit very high on the finger (right?). So I
have two problems - too much metal around the stone (I think that it
looks like it is being choked) and a mammoth looking setting if I
simply solder the bezel onto a shank. Suggestions for making this
ring not look awful would be gratefully received. Am using Argentium
silver (no prongs pls) and forming with sheet.
Thanks!
Ros