I do as much piercing as I can, and like to use all of the saws for
different things (or just switch out when things aren't going
well!). They are a pain to store. Nothing like Homeless Despot. This
is a janitor's mop holder mounted to a wall. The holders slide so I
can add a few more to hold the other saws I have hanging around. I
find it handy because the saws can be turned in the holders to lay
somewhat flat against the wall and it takes up hardly any space at
all.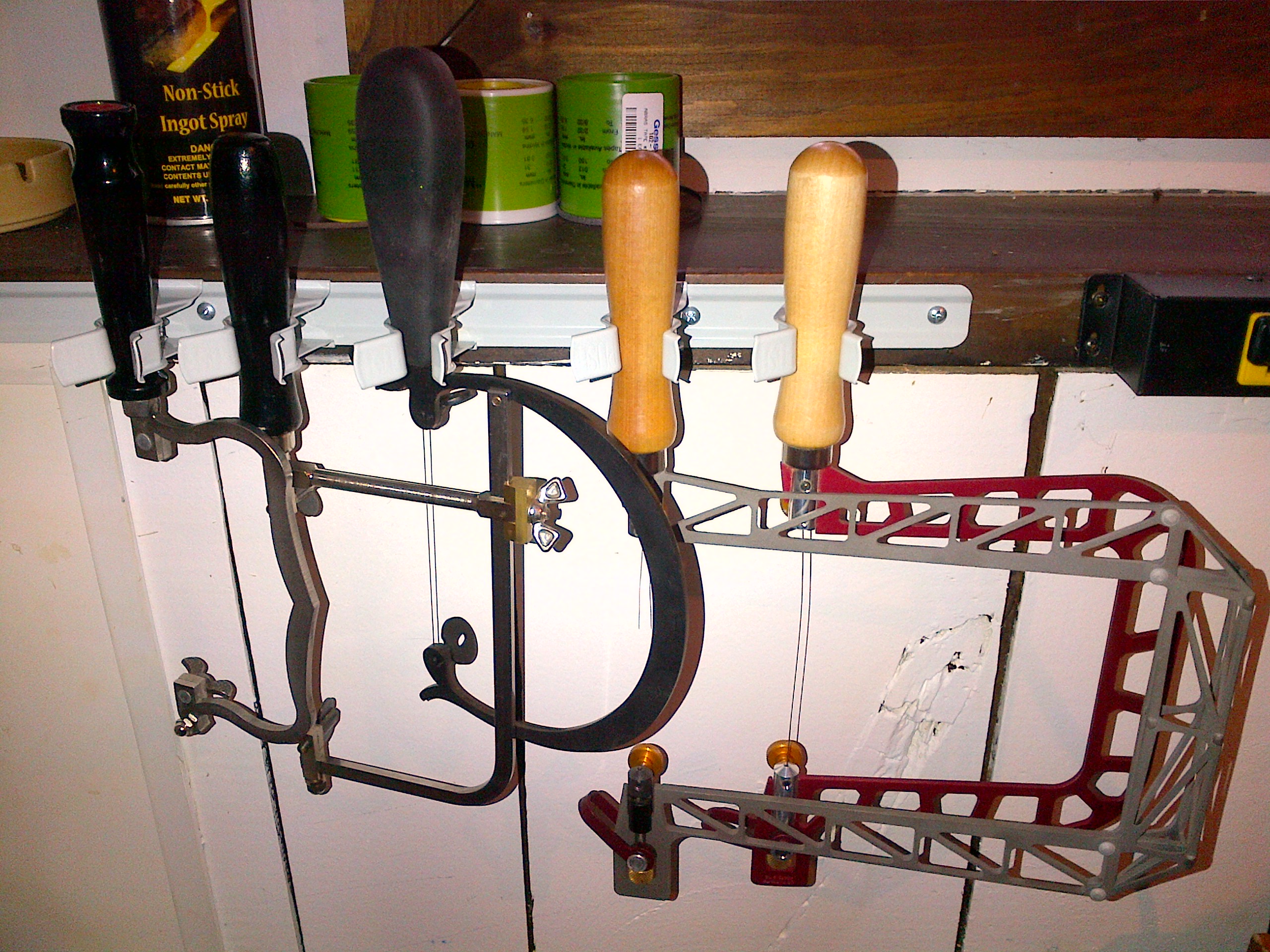 Hope you like it! Bob