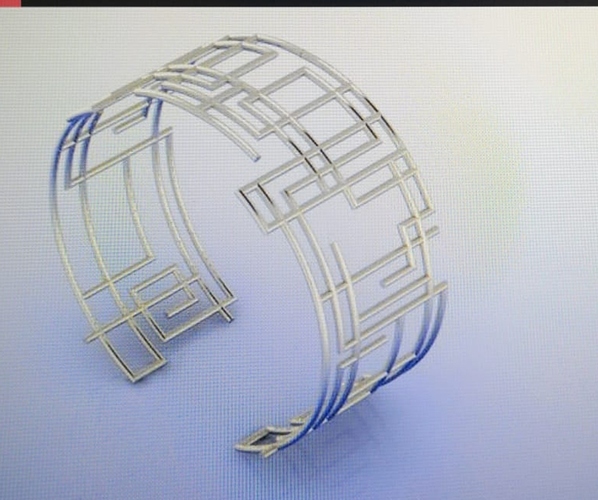 Hello everyone,
I am requested to cast the cuff in the attached photo and I am quite nervous about spruing it. I have read the topics/papers on spruing, but they mainly deal with smaller pieces with more uniform geometries.
I will vacuum cast it, with oxy/propane torch melting.
It is all made of 1.45mm diameter wire. If anyone could share some advice on spruing, it would be highly appreciated.
Thank you for your help!
BR,
Costin