I bought a box of costume jewelry bits at a flea market, and found a
pair of vintage earrings in it. They are marked with a '3' and a
dog's head, and also what I assume is a maker's mark of 'GK'. From
what I can find online, this identifies them as Austro-Hungarian in
origin, 1866-1930 or so, and the '3' means they're 800 silver gilt.
They each have three amethysts which are bezel set. The bows on the
bottom have loops which tells me that they are each missing a dangle.
One of them has a broken ear wire which should be fairly easy to
replicate, though it will need to be soldered in place to match its
twin on the other earring.
I'm confident that I am capable of repairing these, but since I've
never done repairs on something this old before I would like to know
what the lower dangles would have been. Pearls perhaps? Also, am I
killing any antique value by doing a repair? I wouldn't think they're
highly valuable in their present state in any case, but would like
some second opinions before going ahead with a repair.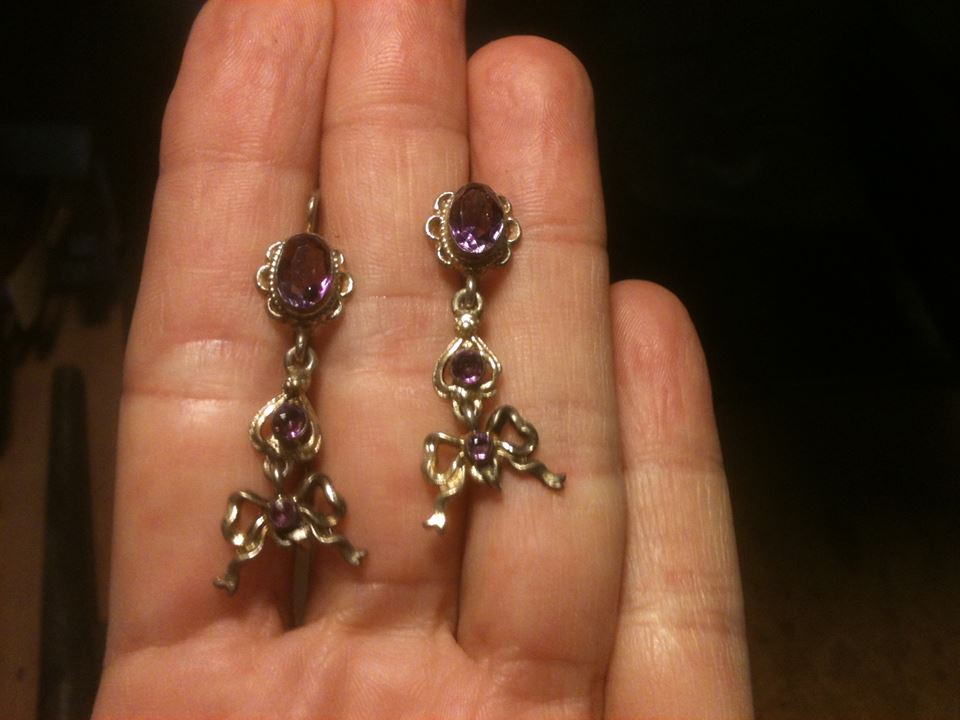 Thanks in advance! I've attached a photo of the earrings in question.