Here I'm using a soft artistic pencil to make the #1,000 grit paper to make it softer to now a #1,200 paper!
For instance, a
#800
paper will be now
#1
,000 grit.
Here is my variety of gravers either Onglette and Flat blades.
Here is another assortment of long & short gravers. All of them are basically the same length, once they are in a handle.
This is angle I use, can you tell me what angle the graver is?
Is it a 45 or a 50 degrees? Excuse me, the angle is somewhere "between vertical and horizontal"… Nuf said!
Can you count 14 polishing paper sticks. Who needs those polishing wheels costing all kinds of dollars. These sticks were bought in a paint store for only $2.25 EACH.
They are actually paint-stirrer wooden sticks as some of them are…48 year's OLD! Circa 1974!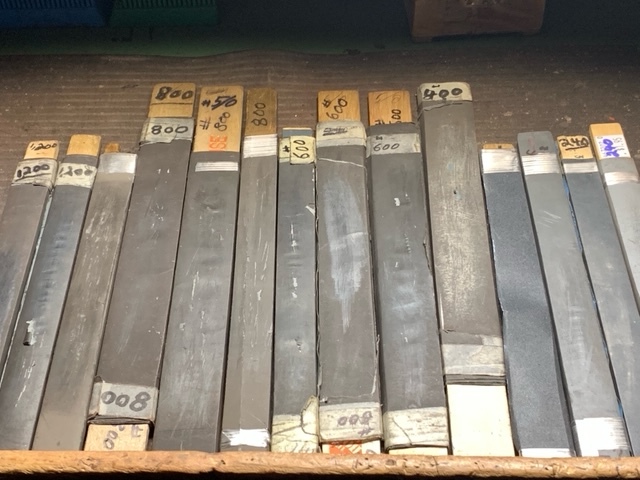 Here are my favourite Onglette gravers.
Which do you prefer to use?
"Gerry, on my iPhone"