Hi "royjohn"
This metal cutting started from a simple piece of wax. For me to say that this was a simple Bright-Cutting to rather delicate 2-Bead Setting is tough.
I don't look for 'short-cuts' in my profession. I was looking for some extra stone setting a while back, these flea-market sales people only wanted to pay me $2.25 a stone! I didn't spend 61 years at my bench to get this amount,
I call this "slave-setting", my jeweller calls my diamond setting artistic. That's just why I'm teaching my students the correct method with no short-cuts!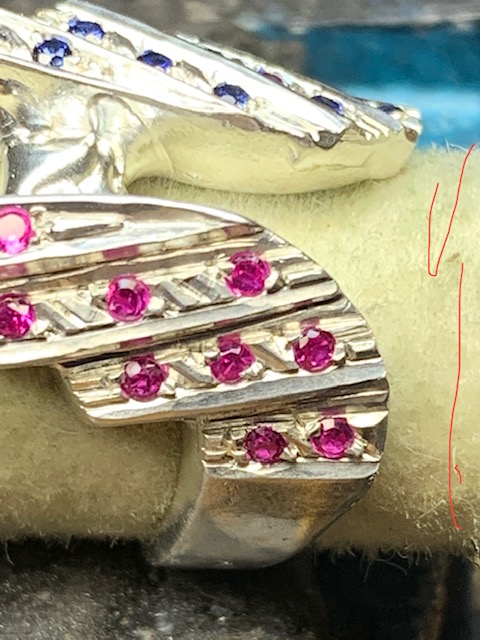 Again, thanks for this opportunity in allowing me to write to you & everyone.
"Gerry, on my insanely busy, iPhone"