I re designed the standard ingot mold so that it is completely adjustable and the wire rod can be removed easily
.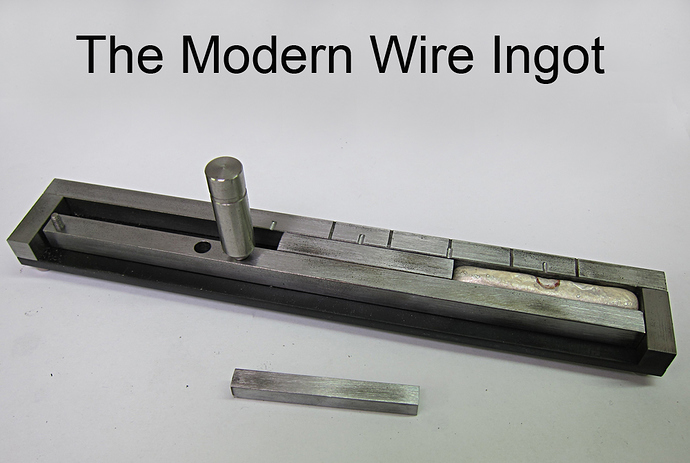 I designed it to cast 8 mm and 5 mm bars.
The main thing is that the ingot is easily removable and the stop can be set to the amount of silver being cast.
So the graduations are in ten gram sections ( the picture shows 30 grams of silver that was cast.
Check out my video
https://youtu.be/1GVm_XgviSU
to see how it works.
Cheers, Hans