So I am trying to find this one chart that was on a wall of a place I took a few classes and he didn't remember where he got it from and would LOVE to have this on the wall behind my bench to help me remember what colors = grits for abrasive and polishing wheels as I learn.
I have lots that my dad had bought and then lots that were a part of a couple jeweler estates that I bought, but none of them had the packaging that came with them or anything that said what was what. I am assuming that they all just knew what they had bought and preferred to use for what - but as someone trying to learn and form my own thoughts on that I'd love a visual chart/poster that could help me work that knowledge into my work in an intuitive level to help me cut down the learning curve as much as I can.
I have a picture I took of my first rings where it shows the chart behind the bench and that's all I really have to go on: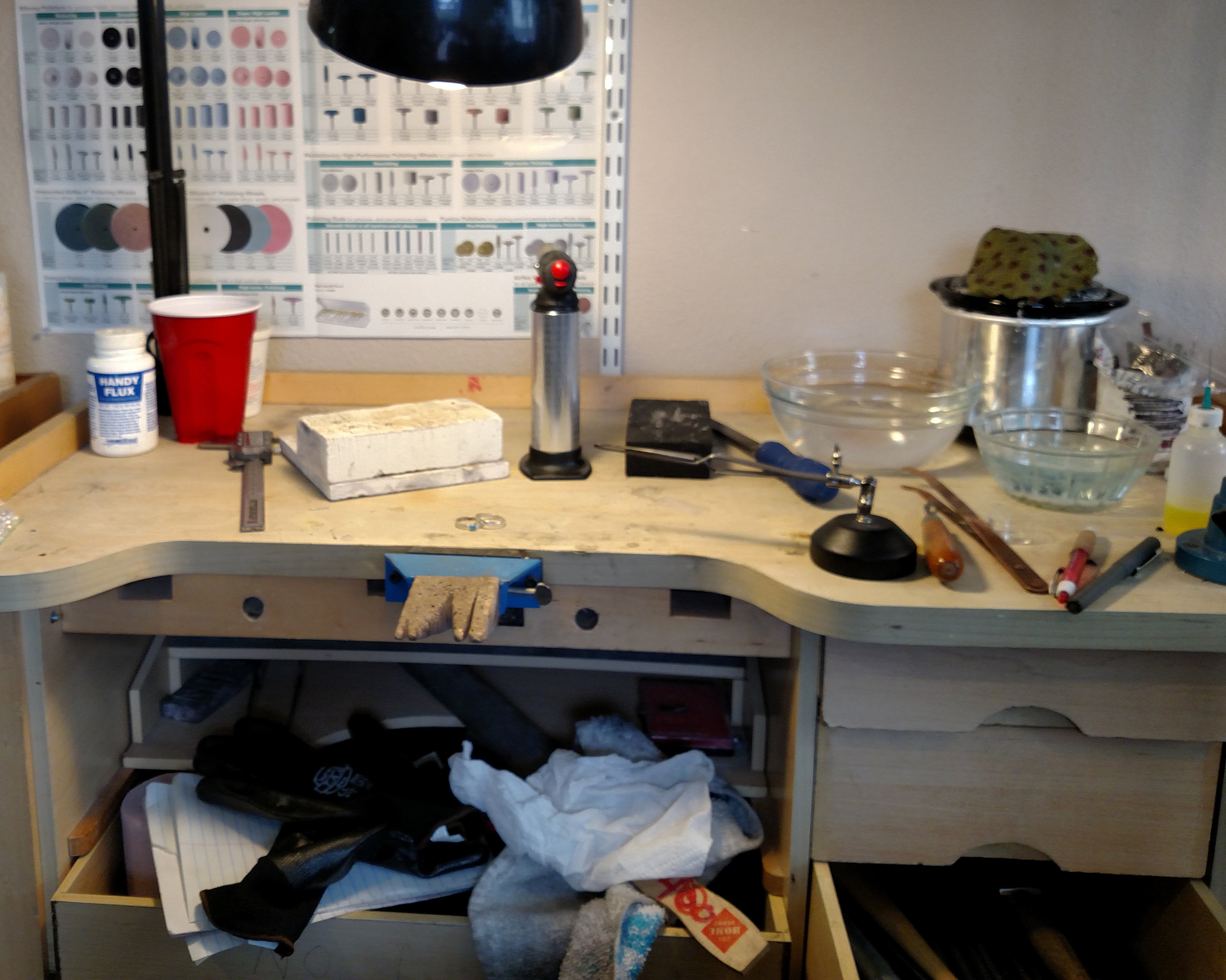 But yeah, truth be told, ANY charts or poster like that I would LOVE to learn more about. As I am trying to get my local lapidary club more and more interested into jewelry things, that sort of thing might be very nice for the club to have hanging up on the walls of the shop.
Any ideas? I was hoping that maybe these are for sale somewhere or downloadable or something like that so I can get my grubby little mitts on it.
Appreciate any help with it!