Greetings to the Kind Folk of Orchid,
As you can see in the photo I am having trouble making the groove on
the 21 karat posts of the hand fabricated 22 karat gold earrings. I
used a small needle nose pliers and went around the post one
millimeter in from the end. It's very messy. Any ideas or help on
how to make this groove, so that the clasp catches in it, would be
greatly appreciated.
The clasps are purchased and are 18 karat gold.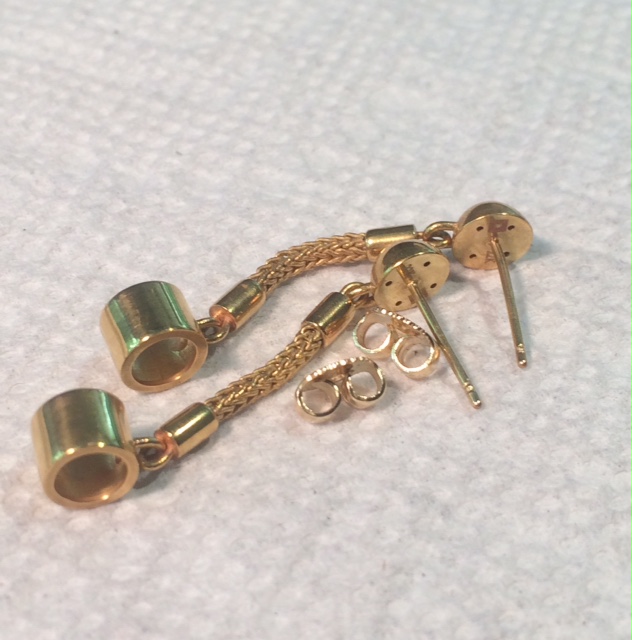 Thank you.
Kind regards,
Lois