Hi guys,
I need some urgent advice on soldering with the stone inside. I am making a wedding present and trying to create two items as identical as possible to each other. The first one I did ok but I am at my third attempt at the second one (the stone chipping didn't help). I made the stupid mistake to listen to an audiobook whilst working and pushed the stone all the way in before I attach the bit that the chain will go through. I am an idiot and am so mad at myself right now. I actually don't mind if the two look exactly the same, as long as I can finish it. The stone is Jasper, just for info. I have never soldered anything with the stone inside. Don't even know if it's possible.
Anyone please have any advice or suggestion? Can I attach to the bezel something that the chain will go through, even if it's just a jump ring without damaging the stone? Can you even pickle with the stone inside?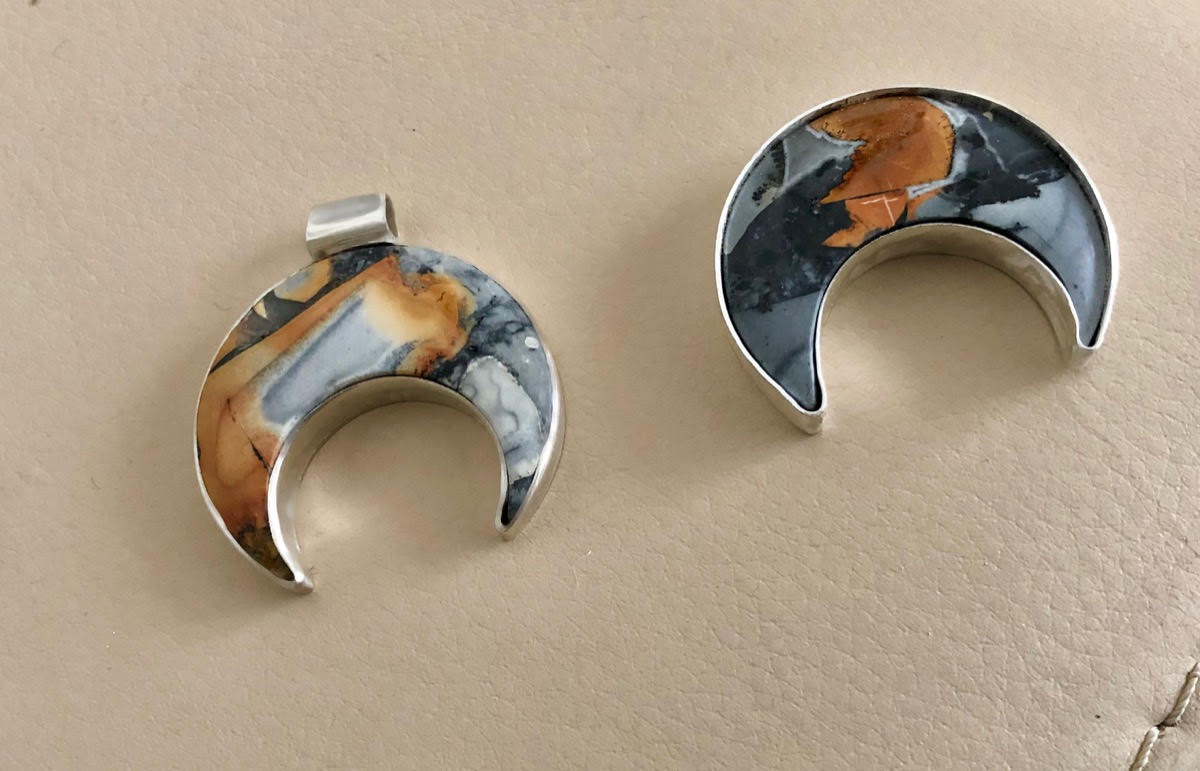 Please, please someone help?
Mila