Hi. I used liver of sulfur to oxidize two silver lockets I bought at
a flea market yesterday. They're supposed to be sterling silver and
they were much too new/shiny for my taste, which is why I oxidized
them. However, I am not happy with the colors they turned out. Are my
only choices to leave the lockets this color or use silver polish to
make them shiny silver again? One isn't too bad, just a bit too red,
but the other is really reddish. Is there anything I can do about
this? I just wanted to age them somewhat (I wanted them to turn a bit
gray).
Any help appreciated.
Here are the lockets post-liver-of-sulfur-ized: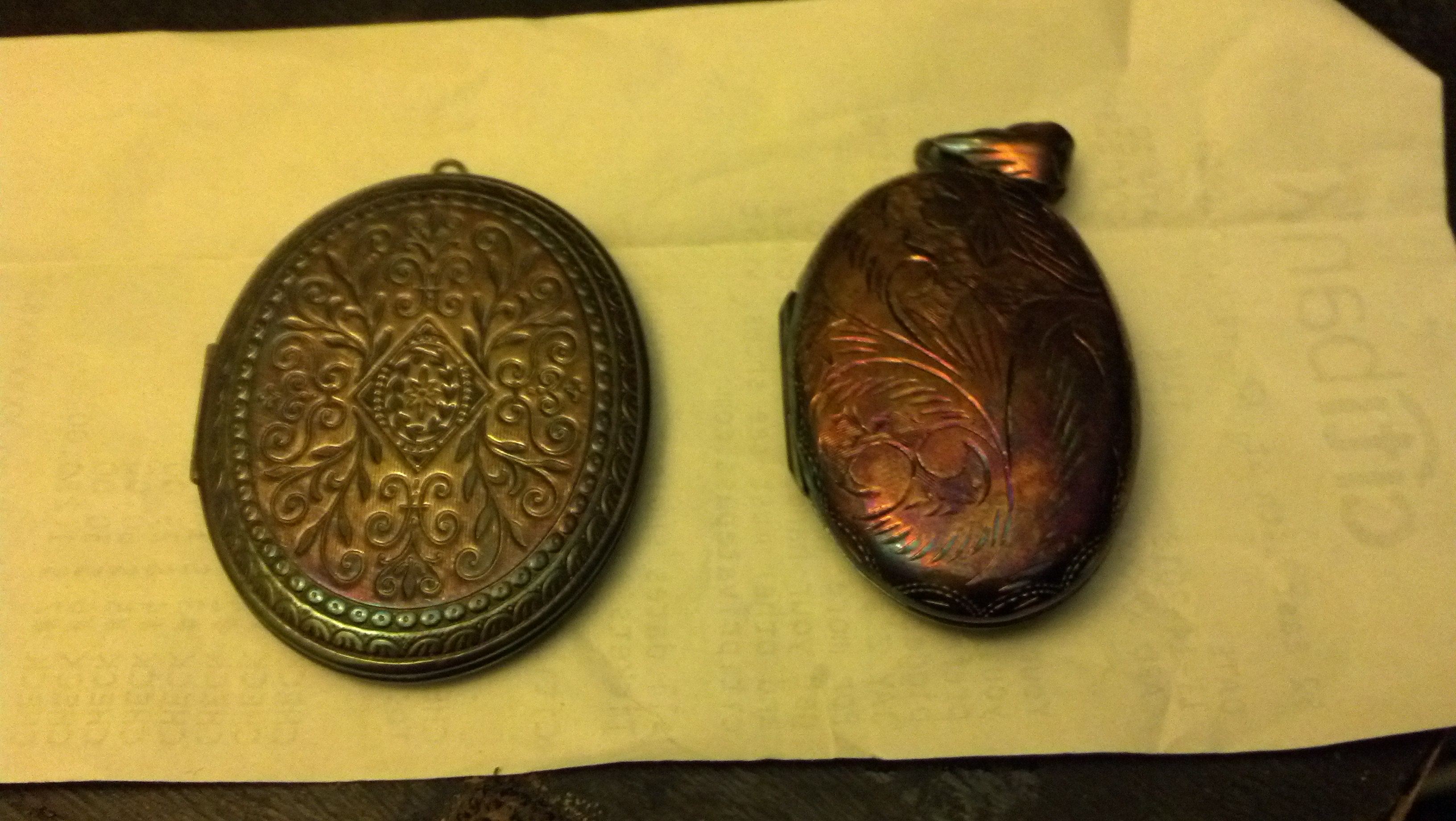 Is it a quantitative issue? That is, should I use silver polish and
then oxidize them again for a tiny amount of time?
Thank you!
Liz