I have been teaching myself how to paint miniatures in enamel for
the last while.
I have looked online for more but I have not found much
I use Thompson's painting kit and their instruction are workable,
but rather sparse.
I was wondering if there are any Orchid folk who also paint
miniatures in this medium or could point me to some resources.
The link below points to the three last miniatures I have done, with
the humming bird being the latest and to say the least, I find them
wanting.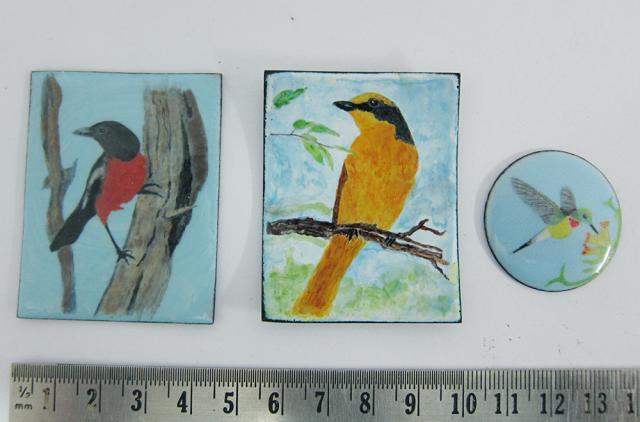 I need some basic questions answered.
Anybody out there?