Have you heard of the new Durston C110/F110 rolling mills?
The C110/F110 feature a few small changes to the design that make this lighter-weight, more affordable mill available to every jeweler without sacrificing any operational efficiency or the fine quality results you expect from a Durston mill. A T-bar replaces the usual hand-wheel, the rollers are specially induction-hardened to 64 HRC (to a depth of 6mm on the main barrel) for a lifetime of service, and the bearing blocks are fully supported for the best possible finish on your rolled metal. The rollers offer a generous flat area. The mill features a gear box with no extension rollers.
• Self-lubricating and maintenance-free.
• Protective guard around top gears.
They are available exclusively at RioGrande.com.
Thank you to Durston Rolling Mills for their fantastic products and for being Platinum supporters of Ganoksin and helping to keep the lights on here!
Durston Agile C110 Combination Rolling Mill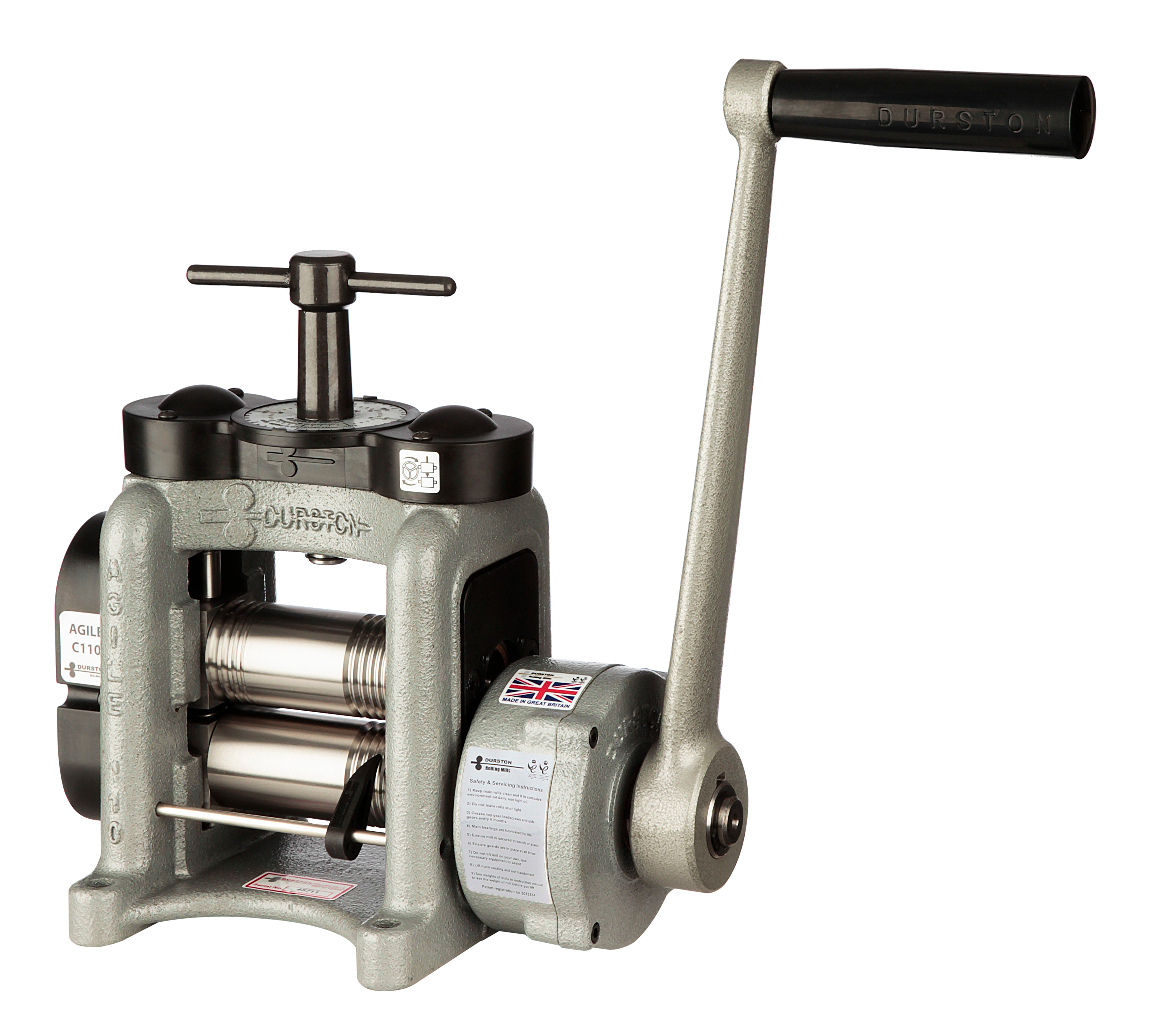 Durston Agile F110 Combination Rolling Mill