I like that; very efficient, and great light from the window!
Very inspiring - & very clean!
Here are two views of my Diamond Setting bench, it might look very rudimentary to you. But from this bench, this is where my "gerrysdiamondsettingessays.blogspot.com" originates.This bench is actually under a flight of stairs leading from the main floor of my home, to the basement. I now-find "bright lights" are too demanding on my now overly-sensitive eyes. OUCH!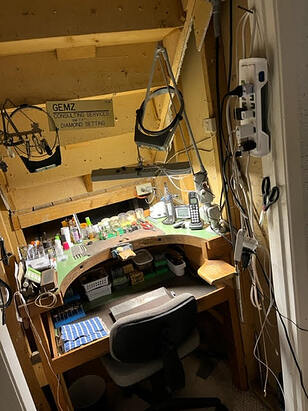 In this bench, I have just for this photograph, laid out an arrangement of mostly all of my burs. Plus an extra assortment of MORE burs still in their bur mini-bur boxes, these are numbered and still left un-opened for easy identification.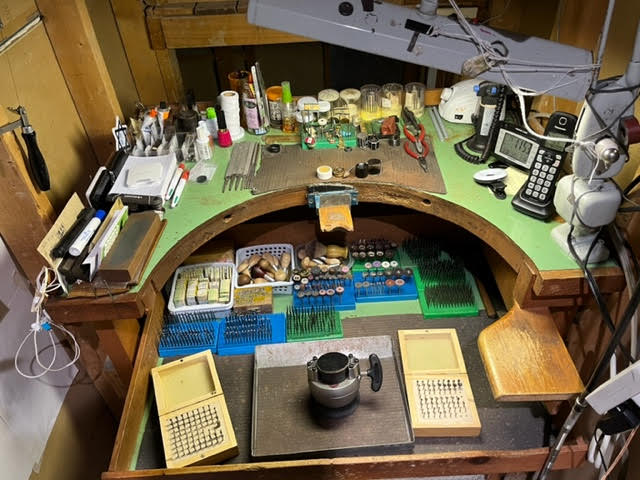 These "three, bur-pads" are my 'twist-drills' and the others are my often used burs. I gotta have them near my hands & fingers.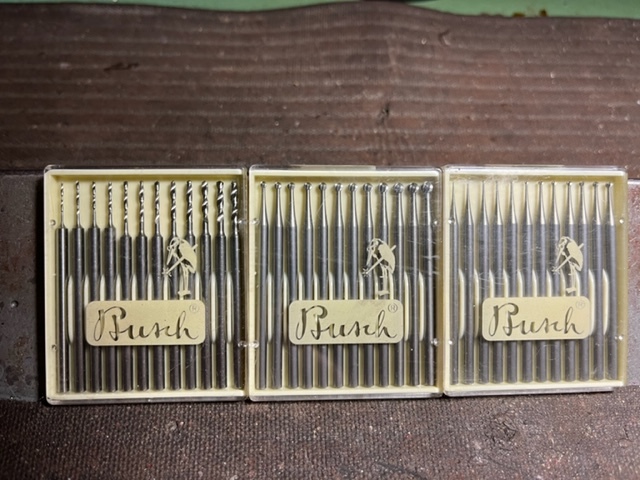 These are my "mini, inventory" of extra burs, I can't start any new setting, if I don't have them on-hand.
I'm going to start a new tutorial essay just on this 'collection of extra new burs'.
Gerry Lewy!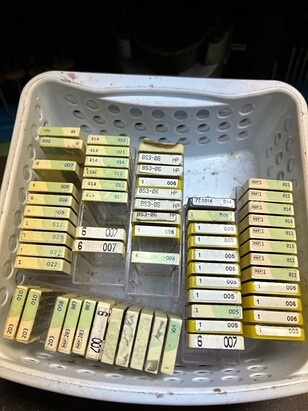 I love how you've made use of the space. Very creative.
My bench that I made while apprenticing in Germany 1965, and main work shop.

Gary L. Smith
Forensic Gemologist® / Forensic Jeweler™
Gemstone & Jewelry Investigations
Past President ~ ASA International
G.I.A.-G.G., A.G.S.-C.G.A., A.G.A.-A.S.G., A.S.A.
Master Gemologist Appraiser®
PA Gem Lab
344 Broad Street
Montoursville PA 17754
570-368-4436