Many of you know me from the early Orchid dinners in Tucson, or from
my work fabricating one of a kind high end jewelry in gold and
platinum. As a jeweler, I only bought the best, most unusual gems I
could find.
Unfortunately, my health has taken a nosedive and I just spent 30
days in the hospital, where I was told I was going to die.
Fortunately, I'm still here, but have no income for the foreseeable
future. That means I need to sell my two remaining gems.
Both were bought wholesale from Dana Schorr of Schorr Marketing
around 2001, at the AGTA show in Tucson. Both were cut with concave
facets by Richard Homer. Neither have ever been mounted and are in
pristine condition.
The first is a cherry red Oregon Sunstone. Keystone shape, low
faceted table, with radiating concave cuts in the pavilion, making a
flame sort of pattern face-up. It is 6.62 cts, 16 mm long, with the
keystone width from 13-6 mm, and a depth of 7 mm. The photo shows a
hint of green at the corner, which isn't visible otherwise. I don't
recall exactly what I paid, but it was around $2500. I'm asking $1500
for it.
The second is a very fine Pakistani Peridot. Oval paisley shape,
faceted table and pavilion, with the concave cutting forming the
paisley. 21.47 cts, 25.4 mm x 16.5 mm and 10.6 mm depth. I paid
$400/ct or $8588 and am asking $6000.
If these gems are not right for you, I'd appreciate any
recommendations as to who else might be interested. I have attached
photos. They are unable to show the real beauty, but will give you a
good idea of what I have. I can be reached at
@Karen_Hemmerle.
http://www.ganoksin.com/ftp/161Peridot.jpg161
http://www.ganoksin.com/ftp/SunstonePavillion.jpg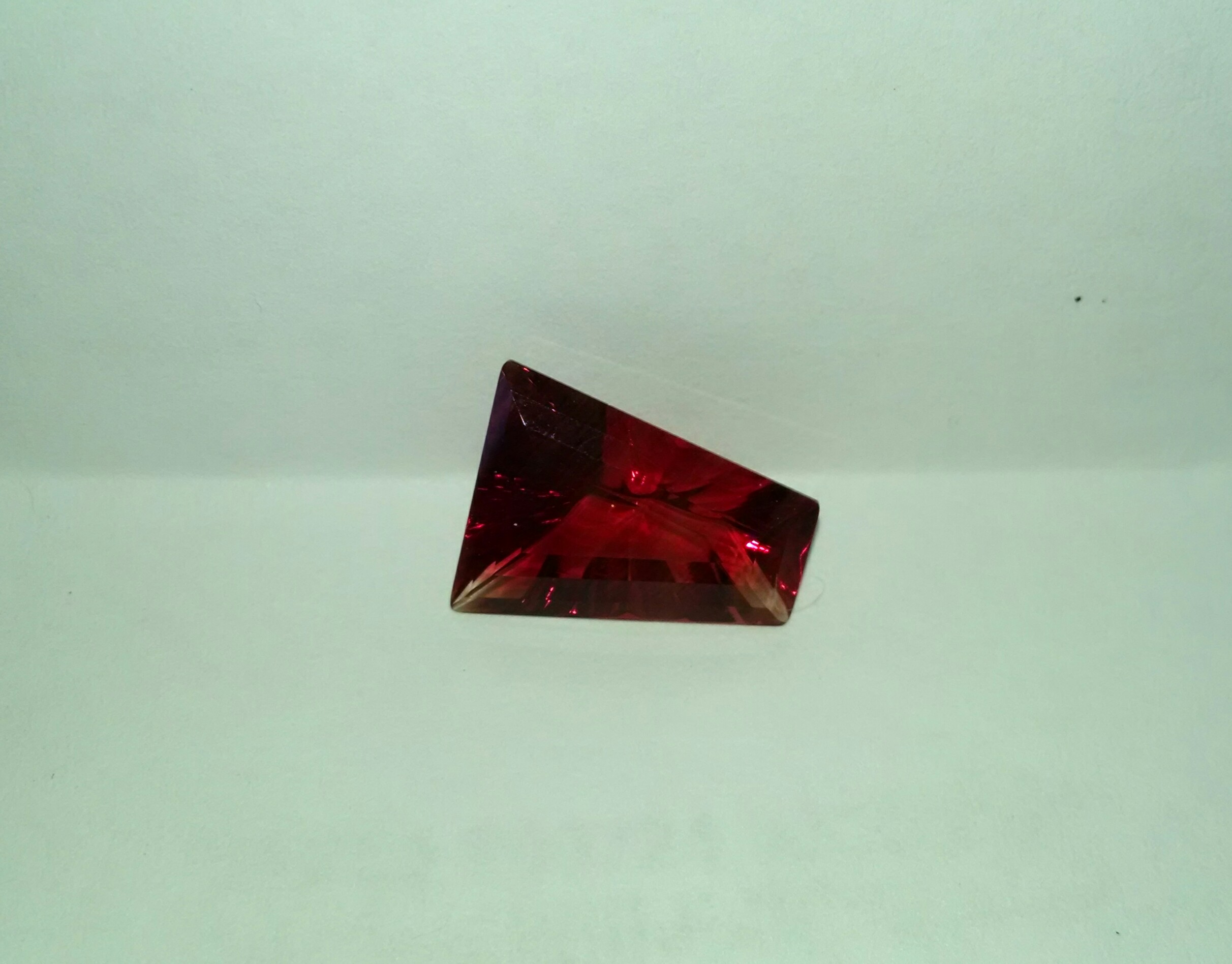 Best to you all,
Karen Hemmerle