Dear Ganoksin-
Here are the details of the pendant that has gone missing from MN.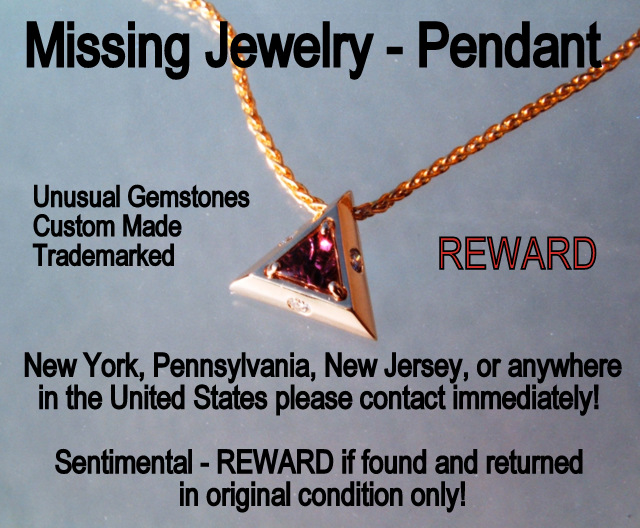 Approx. 5/8 inch width.
Solid 14 karat yellow gold round wheat chain with a heavy yellow
gold lobster catch.
Pendant is a one-of-a-kind custom made Margie Mersky Custom Designs.
Center stone is a triangular buff top raspberry rhodolite garnet
with laser cut pavillion.
Center stone is set with three gold prongs on all three corners.
Pendant body is solid 14 karat yellow gold.
All three sides of the pendant have three flush set .05 carat round
brilliant diamonds set into the surface.
Trademark of Margie Mersky Custom Designs is on back of pendant and
also has a 14K stamp on the back of the pendant.