"Microscopes: An Advanced Teaching Apparatus!"
We've seen major advances over the past many years in Diamond Setting teaching technology. These are in monitors to help students see from a distance, I feel that we should look into this often ignored avenue, namely "Digital Microscopes".
What I am now displaying is another world virtually never seen before with such powerful magnification. The following photographs were taken at 100-150x power & a few at 175x power! Is this "going overboard"? The technology is here, so why not apply it to other 'fields' in our profession?
When I started my apprenticeship at the age of 16, I only had a simple loupe of 10x power. We thought this was great, but not today. Now we are setting stones at 40-50 power benchtop microscope on a daily basis and this is the new way of setting. Either you advance or you are living with the dinosaurs. Already I can see interest in my 'sampling of photographs' shown on "Ganoksin.com." The black looking wheel is a "Corundum, Separating Disk of .035 mm width taken at only a mere 75xpower
The cost to purchase this microscope is not rough on the pocket book, but still worth the investment. My future stone setting essays will incorporate this great & easy to use, lightweight microscope. BTW, I can just casually zoom in only at minimum of 40x power, this is to give greater viewing ability to the important setting processes. Then afterwards, I can further this power to at least 175 or greater magnification!
Well enough of this 'chatter' in the text form, time to show you some of my setting tools up close. You will see a #180 grit Pumice wheel, #1,000 grit Pink pumice wheel, wire-wheel with brass wires, a wax-file and #4/0 saw blade, Emery, sanding disk of "Medium" grade. Not to forget the High Speed Steel 45-degree angle bur, this bur is slightly worn as you can see the corners 'rounded'. The third photo is a wire-brush used for cleaning wax from a file.
Please note, my wax-carving file looked clean, but under the 175x power magnification, the teeth were really dirty looking from a collection of old wax! Did you know that some of the Genuine "Swarovski" CZ's are imprinted with their company name? If you look really close at the last photograph, you can see their name on one of the cz's. I found a little 'sliver of silver' in my bench & this was 1.0mm in length at 1/3mm wide and this was taken at 200x magnification.
Ever tried cutting your rubber molds with a curved, 'surgical blade'? They are absolutely rough-looking under 125 x power. Out of my selection of 150 photo's I kept this collection to only 16. Hope you appreciate the labour that went into putting this essay together, this was just a 'fun time'.
**_"Gerrylewy18@gmail.com"
**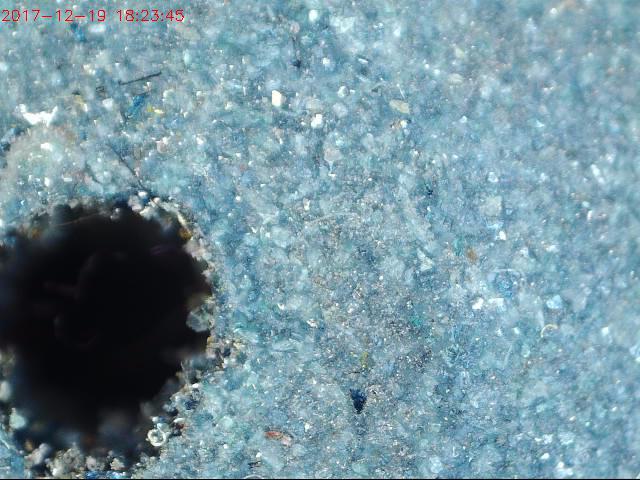 .
<img_src="/uploads/db0786/original/2X/b/b3a8f63047d5a9b2657fe7c6dd3aea3d098d0dea.jpg" width="640" height="480">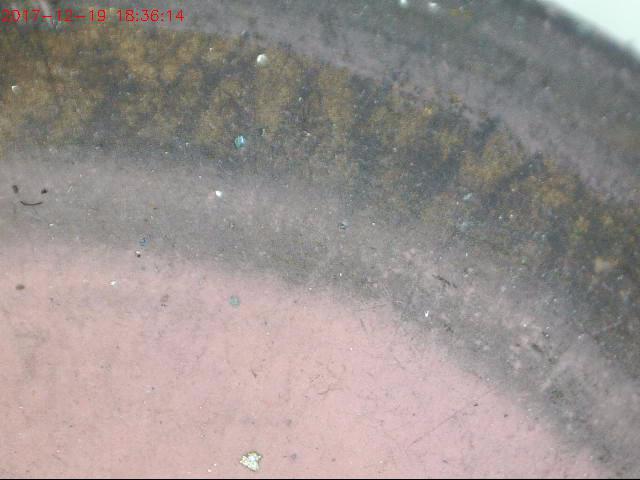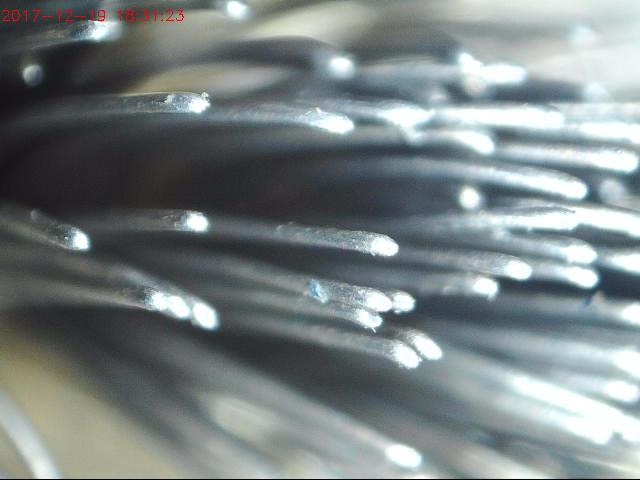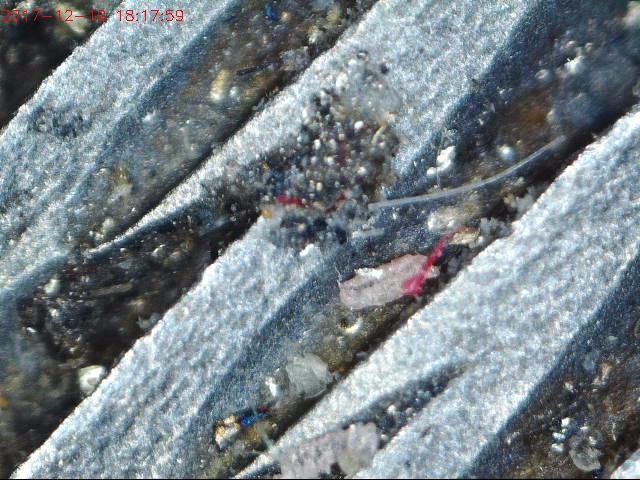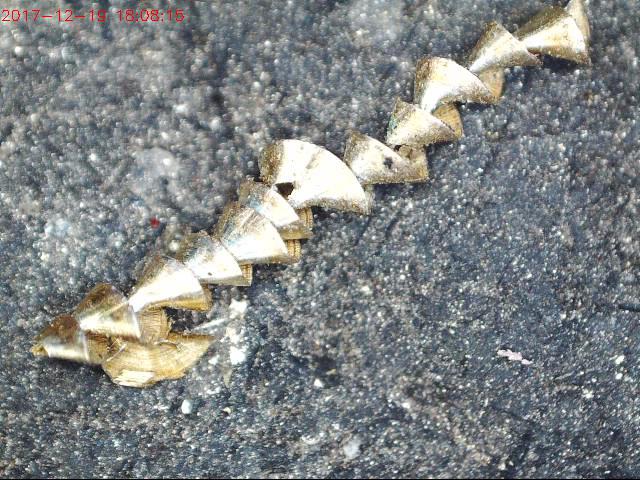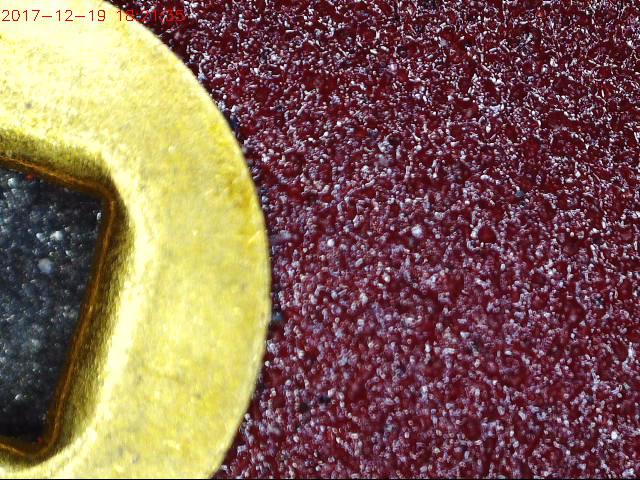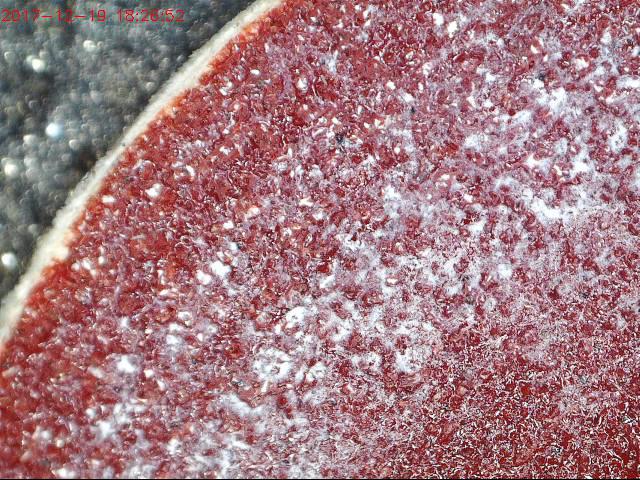 Note From Ganoksin Staff:
Looking for a microscope for your jewelry projects? We recommend: