Hi I have attached a picture of a style of bangle I would like to
make. My design is different, but the connection is similar where it
uses tension to open then cuff and then keep the clasp secure in its
closed position.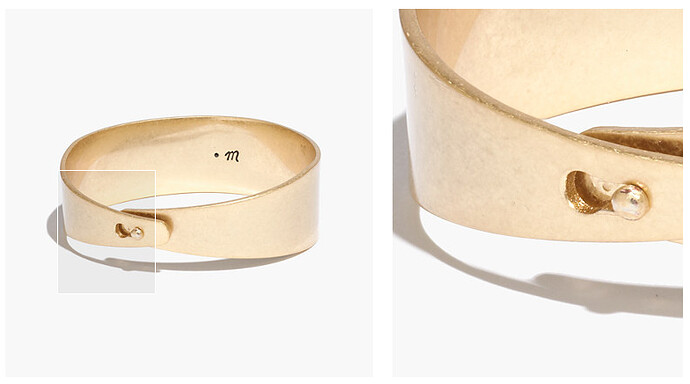 My question is that I want to produce 20-30 of these and want to use
an approach that will require the least amount of work. The image is
for a brass one, but I will be making my design in 14K Yellow Gold.
How do these factories make the bangles?
Do they cast from a mold that has the bangle in the shape already
and they just adjust it to position so the hinge works?
or
Do they cast flat metal strips in the right shape of the design and
hammer it into shape and position?
or
Something completely different?