Hi
I'm making an engagement ring which is a bit out of my comfort zone.
I'm having trouble working out how to go about soldering two 6 x 4
mm marquise settings either side of a huge emerald cut aquamarine.
I'm using 18ct yellow gold settings. I wondered about binding wire
but that seemed too clumsy.
I've attached a pic of the ring spotted in an antique shop.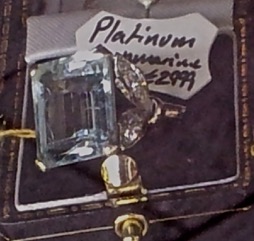 I hope you can help!
Gill Bridgestock