Projects often start with slabs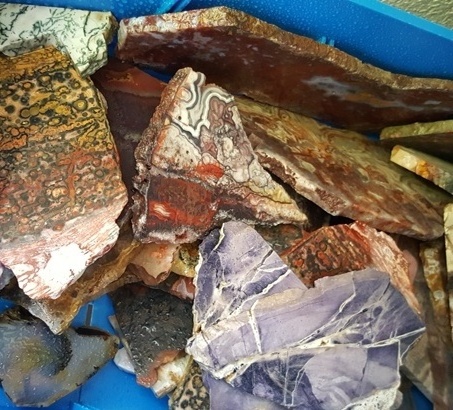 Rough shapes are cut with my trim saw.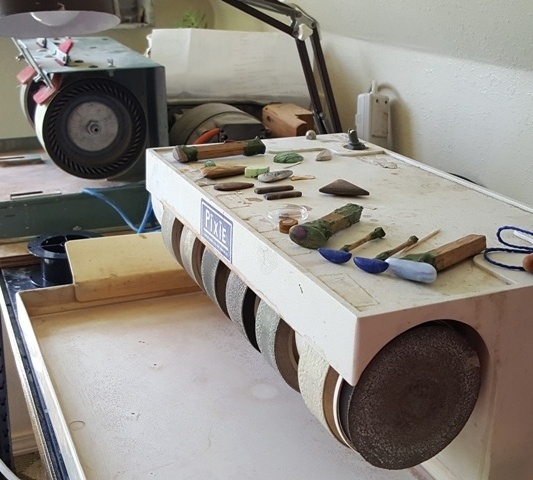 Cabochons are made here.
When I'm at my bench, I can swivel around and to my this worktable.
The "Now that's a Jig" is a recent addition from Rio.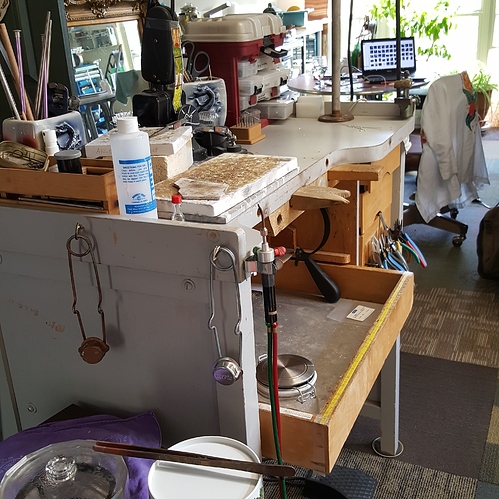 And finally, my actual bench.
My workshop is comfortable and pleasant with abundant natural light and inspirational views. I've rearranged several times in the couple of years since I've been lucky enough to have it, and I continue working to improve it.
Thanks for looking.