Hi,
I recently had purchased a retire jeweler's entire lot of gravers
and setting burrs for only $30.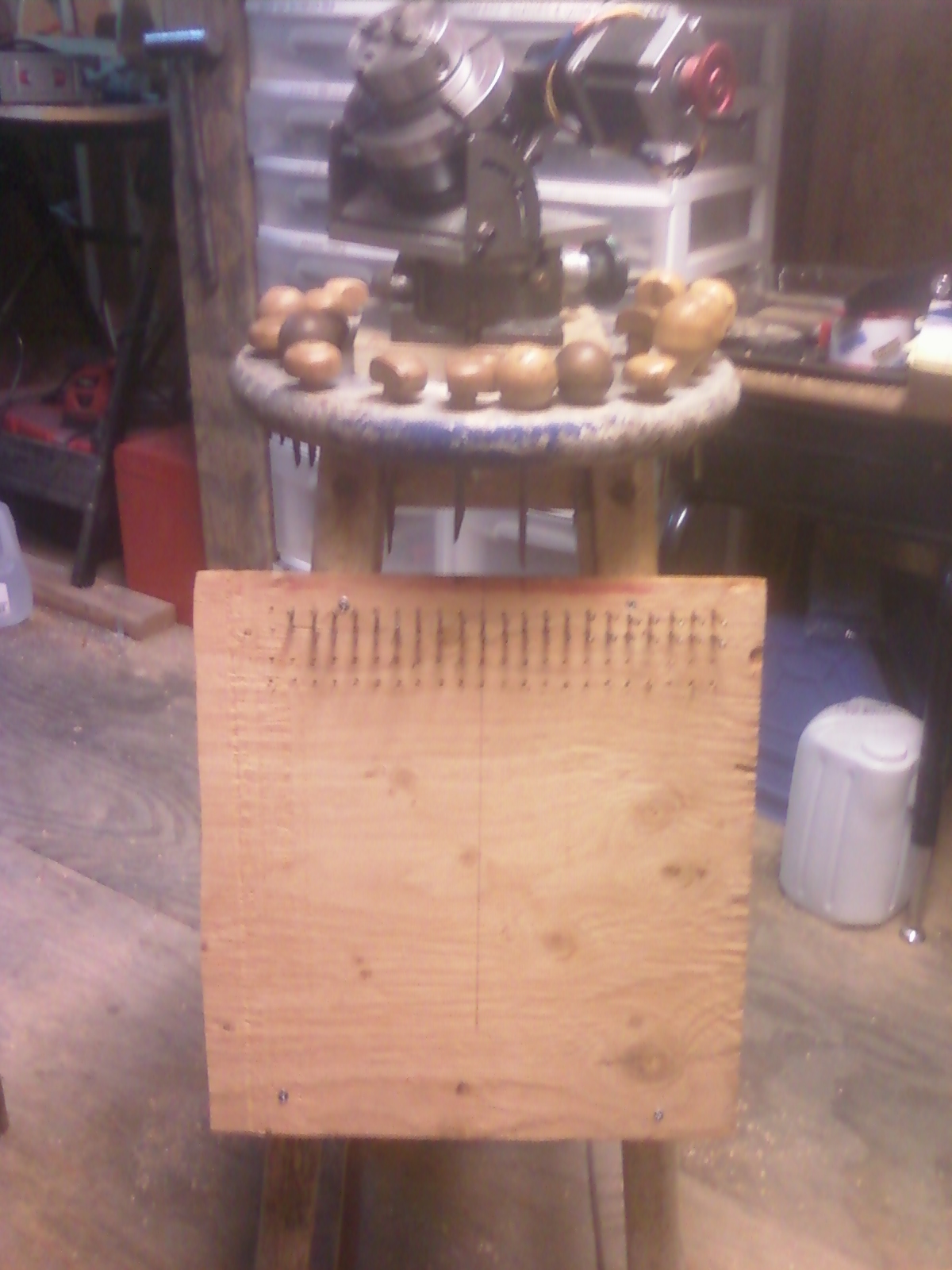 I had absolutely NO idea how I was going to store them all in an
organized fashion. And I misplaced one of the jaws for the engraving
ball vise someone gave me, I can eventually machine a new one, but
not now.
That said, I did have.
An old Grizzly rotary table which came with my used CNC setup.

An existing rotary table which I didn't use very much for 4th
axis.

An angular bracket mount, against, which I didn't use much.

A 4-jaw chuck, which I didn't use much.
So, I cobbled together a three-dimension support apparatus where one
can more or less precisely select roll and yaw to within a degree,
and pitch reliably at 5 degree intervals give or take a degree.
The four jaws in the chuck can be set independently to hold any
irregularly shaped object. In theory I could use this apparatus to
hold a dop a flat lap for gem cutting, but I'd much rather have a
third rotary table if I was going to to that.
Here's what it looks like:
I found an old wooden stool I was not using, and thought it would
make a nice mount for the apparatus, especially if the stool was
secured to the floor to prevent vibrating.
Because the entire apparatus is supported by a vertical spacer, that
gave me a way of storing nearly my entire collection of gravers. I
used a 1/2 inch diameter paddle bit to drill 20 holes to places all
the graves around. That way, I could identify the gravers by tip and
pick what I wanted.
Next problem is the burs. Since an engraving setup is also the way
most jewelers set gems, I wanted to setting burs nearby. So I
mounted a board and drilled holes to store not only the setting burs
I had, but also nearly ever leftover needle file I had remaining.
I didn't spend a year at Georgia Tech for nothing!!!
Andrew Jonathan Fine