This jewellery is a bracelet type but its called kada or bangadi in
Hindi. Usually North Indians wear this, but of late many South
Indians also buy these. It usually comes in one piece but there are
also pairs of bracelets. This is worn to parties or weddings.
There are huge ones which looks very beautiful and they are usually
with lots of filigree, stones, enamel and ornate work. When I get
hold of an image of one those, will publish the image. I approached
a jewellery shop for a few photos of our traditional south Indian
jewellery today. He refused to share photos and said that all were
jewellery designers' collections and only if I buy them will show
them. (I cant be buying every jewellery that needs to be
photographed!) I had to convince him that I am not going to steal
his designs but only want to write about those. I also told him that
I did not want the latest designer ones but the old traditional
wedding jewellery photos. He has agreed. However he did not want me
to take the photos, said that he will ask his photographer to send
it. Good because either way I am not good at taking photos of
jewellery, but I love to write about jewellery. Waiting for the
images with my fingers crossed. By the way those jewellery people
are our family friends so that is the reason I approached him. I
cannot gatecrash to any jewellery shop and demand for photos?
This bracelet is not worn like the usual bangle, it has got a pin on
top that has to be opened before wearing it and has to be locked
after wearing.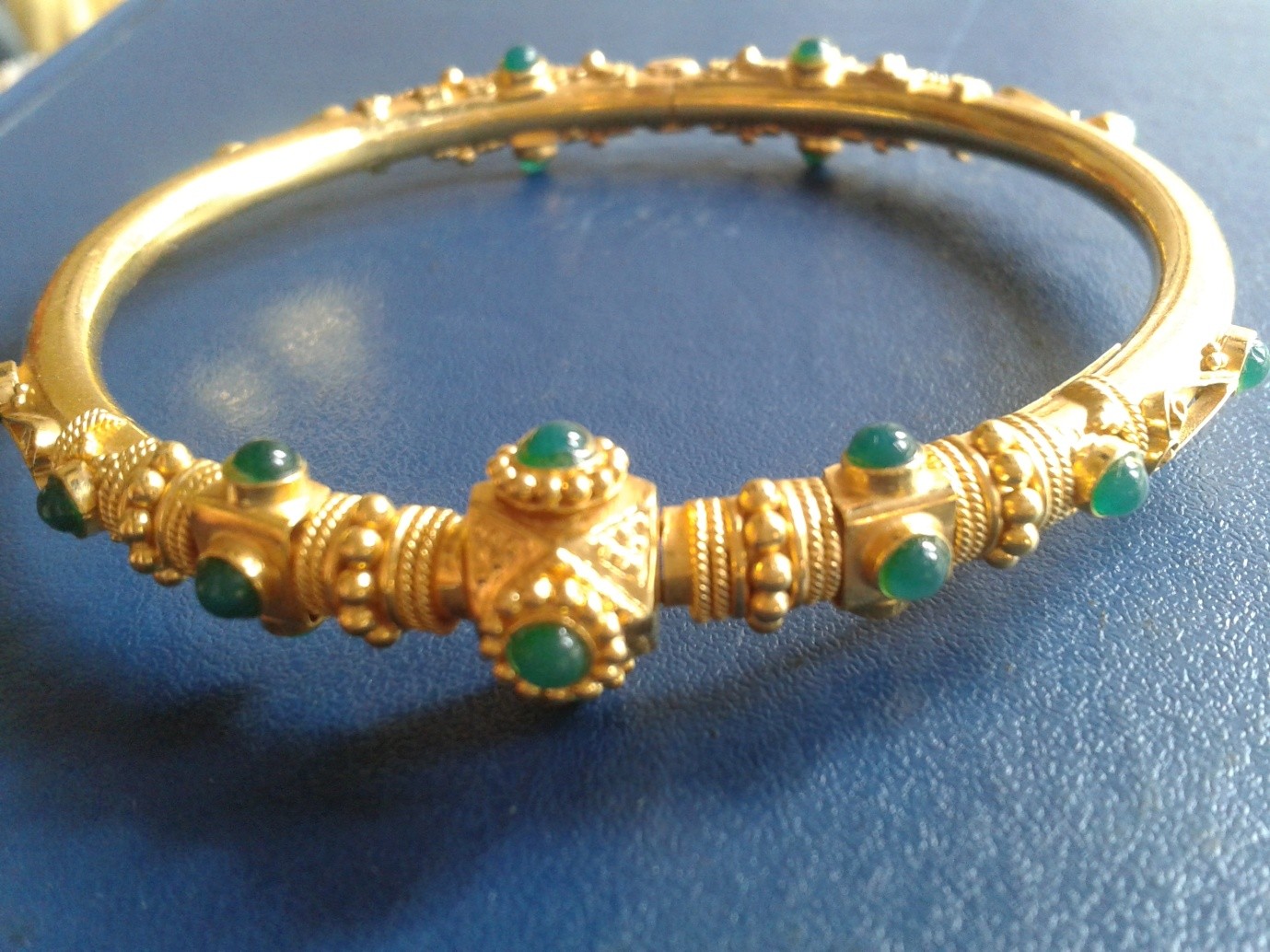 Thanks.
Regards,
Kavitha Balakrishnan.