In Memorium - Phillip Baldwin
With much sadness, we regret to announce that master metalsmith and founder of Shining Wave Metals, Phillip Baldwin passed away last month in August. We celebrate and honor Baldwin's life, along with his many accomplishments and contributions to our field. He will be greatly missed!
As a grad student, Baldwin was part of the Southern Illinois University (SIU) Mokume Research Project. A group of metalsmiths, who expanded on the work of Gene and Hiroko Pijanowski researching Mokume Gane.
In 1983, Baldwin founded Shining Wave Metals to produce metals like Mokume Gane and Sterling/22 Kt Gold Bimetal. Shining Wave - About the Company
Phillip Baldwin influenced countless jewelers and metalsmiths throughout his career. He was known for being incredibly kind, patient, and generous in sharing his vast knowledge. Many of us owe him a huge debt of gratitude.
For more info about Phillip Baldwin's career: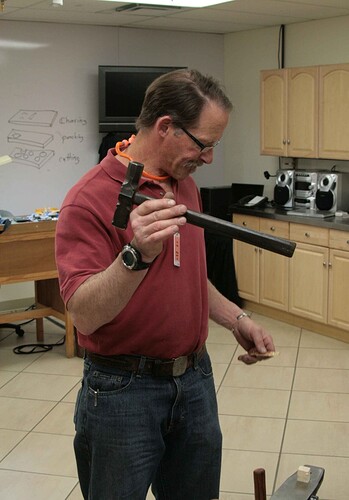 Photo Credit: Bill Seeley/Reactive Metals Studio